About Our Art....Charlotte Archer
Jul 5, 2016
Charlotte Archer was born and raised in Champaign, IL. She worked 29 years in what is now called American Water. Whether it is oils, watercolors, or acrylics, she has always had a passion for painting.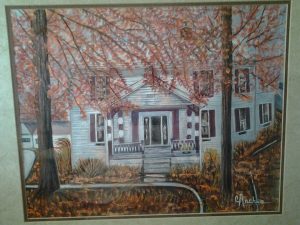 While working at the water company, she became a board member of the Champaign County Amateur Art Exhibits, which were set up at Sunnycrest Mall in Urbana. There were critically acclaimed and well known artists who studied under the Art Professor at the University of Illinois. As a board member, Charlotte was asked to judge the Children's Art Contest at the fair grounds for many years.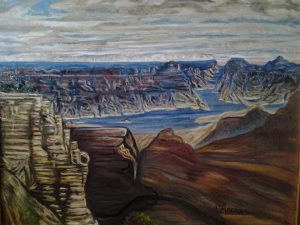 The only formal training Charlotte received was in high school. Her teacher, Fred Attebury, was a definite inspiration to her. He was continually putting her art in exhibits at the Illini Union.
When Charlotte retired in 2005, she moved to Union, Missouri for almost five years. She joined the Mid-Missouri Fine Arts Society and concentrated on her painting. She hosted several exhibits, won a few ribbons, and thoroughly enjoyed promoting her artwork.
Her last exhibit was held at East Central College in Union, Missouri, where she won two ribbons on paintings and one ribbon on the first wood carving she's ever done.
Charlotte absolutely loves painting, and is excited to be showing at the IAA Credit Union, and hopefully in more exhibits in the Bloomington-Normal Area!
Charlotte's artwork will be displayed at the IAA Credit Union main lobby at 808 IAA Drive, Bloomington, IL for the months of July and August, 2016.
If you're interested in purchasing one of her originals or prints, you can find her on Facebook at www.facebook.com/char.baum or call her at 217-979-6929.