The History of Bank Accounts
Aug 22, 2016
NERDWALLET
June 16, 2014
Banking,

Checking Accounts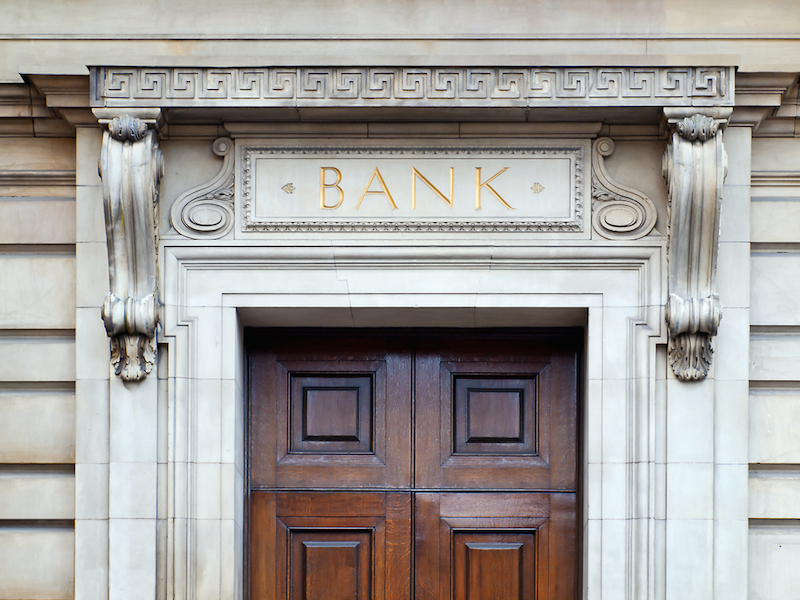 Opening savings and checking accounts at retail stores seemed like a radical idea in 2012 when American Express and Wal-Mart launched Bluebird accounts. Today, making deposits and cashing checks at one of 4,000 Wal-Marts (deposits are held by the federally insured Wells Fargo Bank) is part of an expanding menu of consumer banking choices.
Retail banking is changing so fast, in fact, that today's familiar conveniences — electronic money transfers and mobile deposits — seemed sci-fi just a few years ago.
The first bank accounts
Bank accounts are the products of a long evolution. Before ancient Romans used coins as money, the first known bank accounts in Mesopotamia stored grain, gold, silver, weapons and other valuables. Deposits were kept for security in palaces and temples. Deposit receipts could be cashed or used as payment in transactions.
Some credit Romans for inventing checks in 352 B.C. The first written record of a check may be an 11th century Persian traveler's description of a "sakk," or a merchant's written instructions to his bank to make a payment from his account.
Still, checking accounts didn't catch on in Europe until the Middle Ages. In Amsterdam, a center for world trade in the 1500s, merchants wrote and traded contracts like checks naming payees and amounts to be dispersed from their bank accounts. Certificates of deposit began then, too, when banks paid interest on time deposits and loaned money at a profit.
Checks may have gotten their name in 18th century England: "Serial numbers were placed on these pieces of paper as a way to keep trace of, or 'check' on, them," says eCheck.
The British brought checking to the American colonies. In the Civil War, The National Bank Act centralized the federal banking system and levied a tax on banknotes. That promoted the use of checking accounts over banknotes, eventually leading "to a nationwide check payment system," according a report in the Federal Reserve Bank of Atlanta's Economic Review.
The next innovation: safety
Banks made back-end innovations over the next 100 years, but consumers didn't see much of a difference. Change, when it came, was in the promise of safety.
In the Great Depression, which started in 1929, customers lost $1.3 billion in savings as banks nationwide collapsed. The catastrophe undermined faith in banks and made people who kept their money in mattresses and coffee cans buried in the backyard look smart.
The federal government's 1933 creation of the Federal Deposit Insurance Corp. promised new security and increased the use ofsavings accounts, checks and CDs. Today, accounts in FDIC-insured banks are insured for up to $250,000 in losses at each bank. Credit union accounts are insured to the same limits by the National Credit Union Share Insurance Fund or other insurers.
5% interest on savings accounts
By the late 1960s, customers still had to visit banks in person during banking hours — typically 10 a.m. to 2 p.m. — to access their money.
Savings accounts earned more then, as banks loaned savings at a profit. In 1957, savings could earn 3% interest; and by 1986, passbook savings accounts paid 5.75%. Meanwhile, banks charged double-digit interest on home loans — up to 17.5% in 1982. Today, savers are challenged, with few exceptions, to earn even 1% interest from a high-yield account and mortgage interest rates hover at about 4%.
In the 1950s, bank customers got prizes to open an account. Walk into a bank with a deposit and you might leave with a toaster or a clock radio. The tradition lives on in rewards checking, which can earn airline mileage, reward points, cash and gifts like ski-resort lift tickets.
Love affair with paper checks
Next to cash, paper checks were Americans' favorite payment method until the late 21st century. Even with electronic payments taking over now, we still use more paper checks than any other country.
Transporting and processing those checks was a headache until the 1970s, when the Automated Clearing House Network was created to move money and payment information electronically. In 2003,45 check processing centers around the country were needed to keep up with all the paper checks. By 2010, one remained.
Not all changes are customer improvements. When deposits no longer produced profits, banks charged fees on products, transactions and services that once were free. Fees are lower and interest rates higher at credit unions and online banks, but free checking is increasingly hard to find.
Today, banks offer a great, and sometimes bewildering, variety of banking and money market accounts and CDs. Some accounts target select audiences — students, for example, or customers with troubled credit, or valued customers with high balances and multiple accounts. Most represent a trade-off between flexibility and yield:
Checking accounts pay the least, if any, interest but allow unlimited access to funds.
Savings and money market accounts pay more generous rates, but allow limited access.
CDs pay the best rates, and terms range from a month to five years. But you can't withdraw money early without paying a penalty.
Technology and independence
For consumers, the best improvements have been from technology. It was a game-changing moment when on Sept. 2, 1969, the first U.S. automated teller machine was installed at Chemical Bank in Rockville Center, New York. ATMs unchained customers from bank hours and locations.
Personal computers enabled home banking by the late 1980s. More recently, the Web and advances in online security brought online banking, mobile banking and banks without brick-and-mortar locations.
While contemporary bank accounts can be costly, customers transfer savings, pay bills, purchase financial products, borrow money and make mobile deposits at any time of the day or night without setting foot in a bank.
It's been a long road from the first Mesopotamian savings accounts to today's mobile and electronic banking. Since bank accounts reflect the possibilities of technology and the demands of a changing market, even more change is sure to come.