It's not just tailgating, it's a social event!
Sep 29, 2016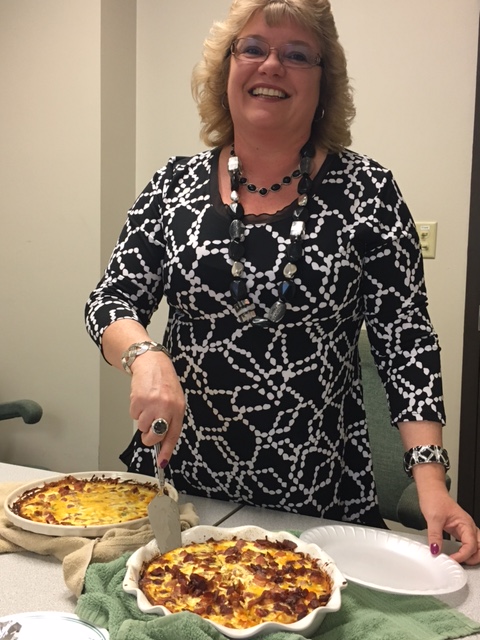 Football season is upon us once again! That means it is time to tackle the tailgating spirit and have the best party around. My husband and I went tailgating at the Illinois State University football games for 14 years and one of the things we loved the most is the camaraderie we shared with the other fans while in the parking lot. Whether you are with family, friends or meeting new tailgaters, food is the one thing that brings you all together. The food that people bring tailgating nowadays has become much more sophisticated. It is not just about simple dips anymore; it is more like the food is the centerpiece. It has become a competition to see who can bring the best recipe and that is what makes it fun. Nothing is better than walking around the parking lot to see what other people are cooking so you can get new ideas for the next time you go tailgating. Here are a few of my favorite recipes; I hope the next tailgate party you go to you will give them a try!
Happy tailgating!!
Terri Ommen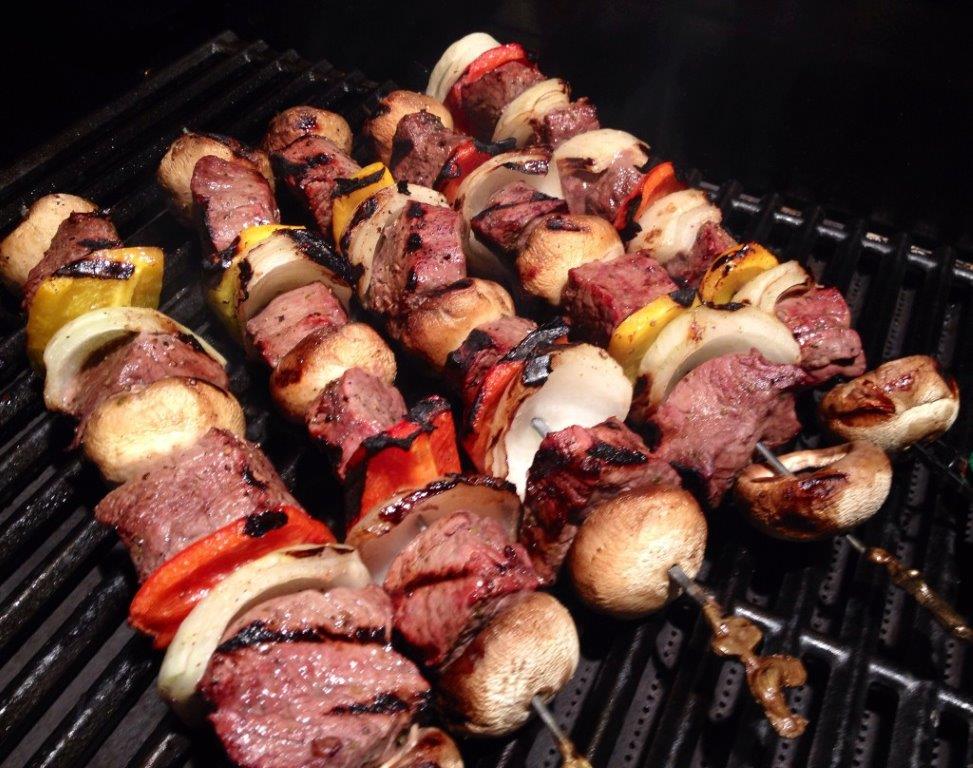 Marinated Beef Kabobs
1 ½ lbs. beef sirloin, cut into 1 inch cubes
1 large sweet onion, peeled and cut into wedges
2 red bell peppers cut into 2 inch pieces
1 ½ cups whole mushrooms
Marinade:
1/3 C. vegetable oil
¾ C. soy sauce
½ C. red wine vinegar
1/3 C. lemon juice
1/3 C. Worcestershire sauce
½ C. red wine
2-3 cloves of garlic, minced
2 Tbsp. dry mustard
1 Tbsp. coarsely ground pepper
2 ½ tsp. salt
2-3 tsp chopped fresh parsley
Combine all of the marinade ingredients in a medium bowl, stirring well. Makes 3 ½ cups.
Place Sirloin cubes in a heavy duty zip lock bag; pour marinade over steak reserving 1 cup for basting while you are grilling. Cover and marinade in refrigerator for 8 hours or overnight, turning occasionally. (The longer the better) Preheat grill to medium-high heat. If you are using wooden skewers, soak in water for at least 30 minutes prior to cooking so they don't burn. Alternate pieces of meat with pieces of vegetable, leaving a small gap in between each piece to allow the kebobs to cook thoroughly on all sides. Lightly oil the grill grate. Grill skewers for 10-12 minutes, turning as needed, or until meat is cooked through and vegetables are tender.
Terri's 2 cents:
Try this with a sirloin tip roast instead of doing them as kabobs, slicing the meat thinly when carving.
There are quite a few ingredients but you will come back to this recipe time and time again. It is absolutely delicious!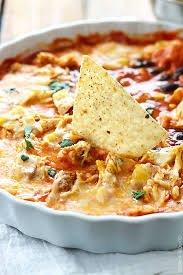 CHICKEN ENCHILADA DIP
2 cups shredded Chicken (I used the deli rotisserie chicken)
½ packet taco seasoning
1-8oz cream cheese, softened
½ C. Sour Cream
1 C. Mayonnaise
1 C. Mexican cheese
1-4oz can green chili peppers, diced
1 jalapeno pepper, diced (can omit if you don't like the heat or only do ½ the pepper)
1/3 C Enchilada Sauce
1/3 C Salsa
Put everything in a bowl and mix. Put everything in a crockpot or heat up on the grill until everything is melted.
(For tailgating I made a double batch)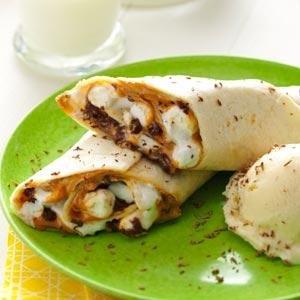 Chocolate Dessert Wrap
½ cup peanut butter
4 flour tortillas
1 cup miniature marshmallows
½ cup miniature chocolate chips
whip cream
Spread 2 tablespoons peanut butter on each tortilla. Sprinkle ½ cup marshmallows and 2 tablespoons chocolate chips on half of each tortilla. Roll up, beginning with the topping side. Wrap each tortilla in heavy-duty foil; seal tightly. Grill, covered, over low heat for 5-10 minutes or until heated through. Unwrap and top with whip cream.
Terri's 2 cents:
Let cool for a few minutes and then cut them into slices to make them go further.
Instead of chocolate chips, add your favorite cut up candy bars.