A Day Of Thanks...
Nov 21, 2016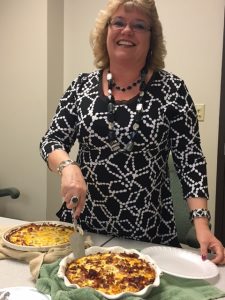 As Thanksgiving approaches there is an opportunity to reflect what is most dear to us-family, friends and delicious food. It is also a time to celebrate and give thanks for all of the opportunities and blessing's that we're given throughout the year. Turkey is usually the centerpiece of the dinner table. This year make sure the side dishes and desserts steal the show! Here are a few recipes that take the usual boring dishes over the top and make your family and friends keep coming back for seconds.
Happy Thanksgiving!
Terri Ommen
Loaded Cauliflower Casserole
This casserole is like a loaded potato with your favorite components like bacon, onion, cheese and sour cream, only without all the carbs. Save time by purchasing pre-cut cauliflower florets at the supermarket in the refrigerated produce area.
Large head of Cauliflower, cut in to florets
2 Tbsp. butter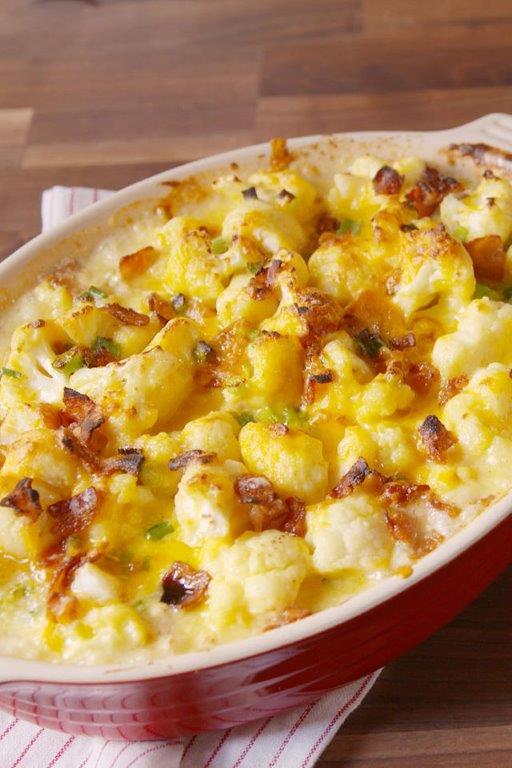 2 cloves of garlic, minced
3 Tbsp. all-purpose flour
2 cups whole milk
2 cups shredded sharp cheddar
2 oz. cream cheese
6 slices of bacon, cooked and crumbled
¼ cup sliced scallions
Salt/pepper
Preheat oven to 350 degrees. In a large pot of boiling water, blanch cauliflower, 2 minutes. Drain and dry off cauliflower very well.
Make cheese sauce: In a large skillet, melt butter. Add garlic and cook for 1 minute. Add flour and stir until golden about 2 minutes. Add the milk, stirring until well incorporated and bring to a simmer. Add cream cheese and whisk until combined. Stir in 1 1/2 cup of cheese until melted and season with salt and pepper.
In a 9x13 baking dish, add drained cauliflower and pour cheese sauce over it. Stir until combined. Stir in all but 1 tablespoon each bacon and scallions. Top with remaining cheese, bacon and scallions.
Bake until cauliflower is tender and the cheese sauce is bubbly and thickened, 30 minutes.
Terri's 2 cents:
*Try ham instead of bacon or make it spicy with jalapenos.
*You can change up the cheeses so it is not just Cheddar.
Cowboy Beans
I have been making this dish for many years now and this is my husband's favorite way to eat bake beans. This is the perfect combination of sweet and tangy and what makes a dish better than bacon. This dish will go great with your Thanksgiving ham.
1 lb. ground beef
1 medium onion, diced
1 small green pepper, diced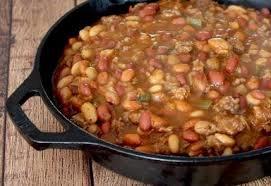 8 slices of bacon, cut up
¾ cup of brown sugar
½ cup ketchup
1 tbsp. dry mustard
1 tbsp. white vinegar
2 tbsp. Worcestershire sauce
2 (16 oz.) cans of pork and beans
1 (16 oz.) can of butter beans, drained and rinsed
1 (16 oz.) can of kidney beans, drained and rinsed
Salt and pepper
Preheat oven to 350 degrees.
Cook bacon until crispy and remove from pan. Remove all but a tablespoon of the bacon grease from the pan.
Cook the hamburger, onion and green pepper together in the bacon grease. Drain fat off. Combine hamburger mixture, bacon and all of the rest of the ingredients together and mix well. Pour into a casserole dish and bake at 350 degrees for 45-minutes to 1 hour.
Terri two cents:
*For a more BBQ flavor, use ¼ cup ketchup and ¼ cup of BBQ sauce.
Homemade Fresh Pumpkin Pie
This will definitely be the best pumpkin pie you have ever tasted. Have your kid's help you scoop out the pumpkin seeds and then bake the seeds up for them and let them enjoy the fruits of their labor. Make it a family affair!
9- Inch deep dish pie shell
1 small fresh pumpkin, about 8 inches tall. (2 cups finished pumpkin per pie)
½ cup sugar
½ cup brown sugar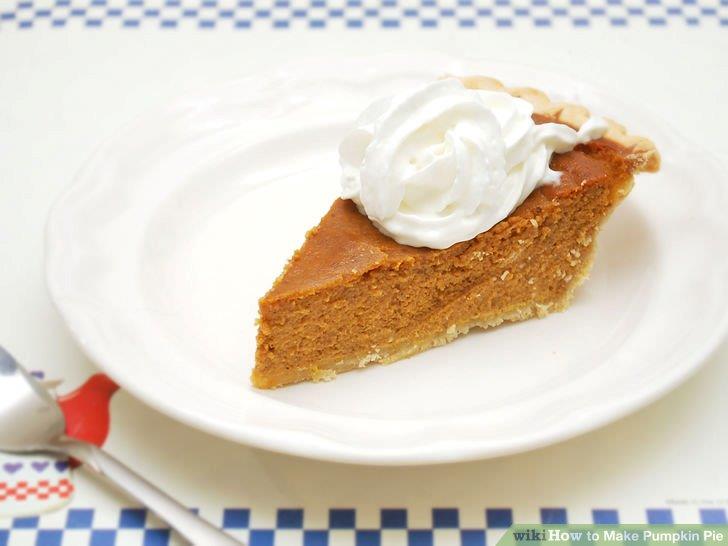 2 eggs
1-12oz can evaporated milk
½ tsp. salt
1 ½ tsp. cinnamon
½ tsp. nutmeg
½ tsp. ginger
½ tsp. cloves
To cook the pumpkin:
Cut pumpkin in half and scoop out the seeds. Bake covered in foil on a cookie sheet for about an hour at 350 degrees. Remove pulp from pumpkin skin and mash. Measure out about 2 cups.
Mix all ingredients together until smooth. Pour into pie shell, put foil on edges of pie and place on foiled, cookie sheet. Bake at 350 degrees for 50-60 minutes. Poke pie with a toothpick and if it comes out clean, pie is done.