IAACU About Our Art...Carl R. Woese Institute for Genomic Biology
Jan 4, 2017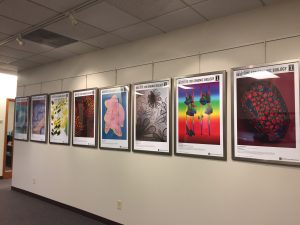 The Carl R. Woese Institute for Genomic Biology (IGB) is a pioneering research institute affiliated with and located on the University of Illinois at Urbana-Champaign (UIUC) campus. Founded in 2007, as one of the first genomics institutes in the United States, the IGB has multidisciplinary research teams focusing on cutting edge science at the cellular and genetic levels.
Blending science with art, an annual selection of research images from the IGB are artistically enhanced to convey the elegance of nature, even at a nanoscale. Drawing from the IGB's Core Facilities ZEISS Microscopy [email protected], these works demonstrate the unique beauty and fascination encountered daily in scientific endeavors. The images are representative of IGB studies in health, technology, climate, food production, energy, brain & behavior, and foundational research.
Acknowledging the IAA Credit Union's shared history with the Illinois Farm Bureau, this specific collection features agriculturally inspired pieces including chloroplasts, chicken footprints, sorghum cells and the cross section of a blade of grass. These images represent the IGB's commitment to creating plants ready to withstand climate change, better understand animal models, and provide new technologies that harness genomics to improve our future.
For More Information Contact: Alaina Kanfer, IGB Director of Engagement & External Relations, 217-244-0876, [email protected]