New Position, New Face-Please welcome Jennifer to our Marketing Department at IAACU!
Feb 16, 2017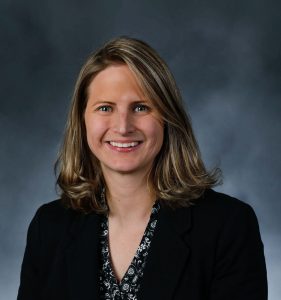 Jennifer started working for us full-time as a marketing coordinator on January 9th, 2017. She most recently came to us from McDonalds of Bloomington, Normal, Mclean, and Gibson City as their Marketing Director. Beforehand, she was employed at Commerce Bank as a Financial Service Representative. She is excited to be with us because she knows it will give her a chance to be creative and work within a team setting. Jennifer will bring different experiences in marketing forums and history of banking knowledge to the Credit Union. In 5 years, Jennifer hopes to see herself still working in the marketing field within the family of companies.
Jennifer was born and raised in the Bloomington, Normal area and is currently living in Lexington, IL. She attended high school at Bloomington Central Catholic. She went on to college at North Central in Naperville where she received a bachelor's degree in Organizational Communications. Jennifer is married to her husband Andy and has a 14 month old daughter named Anna. In her free time she enjoys playing golf, shopping, and spending time with her family. If she had one place in the world she could travel to it would be Ireland. Please give Jennifer a warm welcome!