Celebrazione Dell-amore!
Jul 7, 2017
Jody DeCremer is the Assistant Director and an Instructor in the Arts Technology Program at Illinois State University. She received a Bachelor of Arts degree in Graphic Design and a Master of Science degree in Arts Technology, both from Illinois State University.
Her Water Lilies collection of photos was inspired by her favorite painter, Claude Monet. The lily pond in the photos was a 20th anniversary gift from her husband who constructed it himself, doing his best to mimic the paintings of her favorite artist.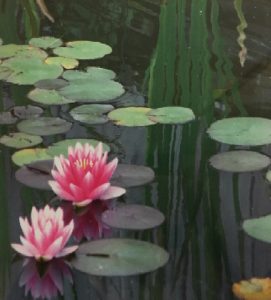 The other photos in the collection are from a recent trip to Europe to celebrate her 30th wedding anniversary. The locations include: the Ponte Vecchio in Florence, Italy; Marseille, France; and Naples, Italy.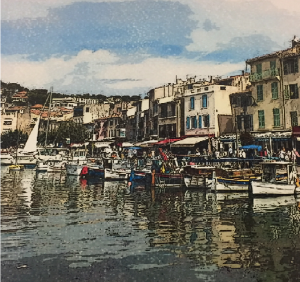 **By using watercolor paper, the artist has given the photo's the look of watercolor paintings.
"The views were breathtaking in Europe! Every time I turned around, there was another amazing photo opportunity."

Jody's artwork will be displayed at the IAA Credit Union main lobby at 808 IAA Drive, Bloomington, IL for the months of July and August, 2017.