Cathy Engberg
Nov 1, 2017
Cathy Engberg is an oil painter who works out of her home studio in Peoria, IL. She mainly focuses on family life, children at play, or animals and always has her camera with her, ready to snap a photo to use as inspiration for her next painting.
"I strive to capture a moment in time — a slice of everyday life. I hope to make you smile!"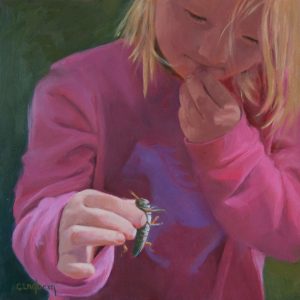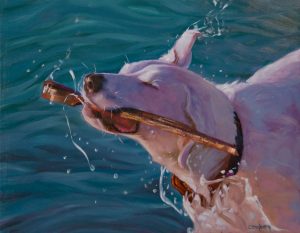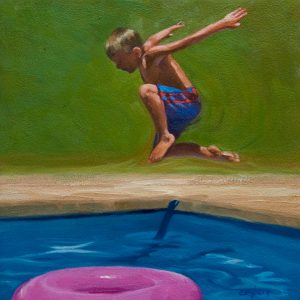 Cathy concentrates on the play of color in light and sometimes will emphasize a color or use it in an unexpected way. She is currently working on smooth cradled boards and uses soft brushes. She has studied with Karin Jurick, Carol Marine, and Randall Sexton to name a few.
When she is not painting, Cathy can be found hiking, quilting, or playing with her grandchildren. When asked what makes her the happiest about her art, she replied:
"Once in a while, and it doesn't happen all the time, I hit the absolutely correct value and color and drop it into the shadow. The shadow will seem to almost disappear. Happiness is in the shadows for me. This is what I search for and love."

If you're interested in purchasing one of Cathy's original paintings, you can reach her on Facebook at: www.facebook.com/CathyEngbergFineArt or email: [email protected]
Cathy's artwork will be displayed at the IAA Credit Union main lobby at 808 IAA Drive, Bloomington, IL for the months of November and December, 2017.