Capturing and Creating Images
Mar 2, 2018
Judy Steffens is an artist from Central Illinois who works in both oils and watercolor. Her subject matter is wide ranging; she loves doing figurative paintings of people, but will often paint dogs, horses, and even the occasional cat! Sometimes she'll do something completely different like her XO series.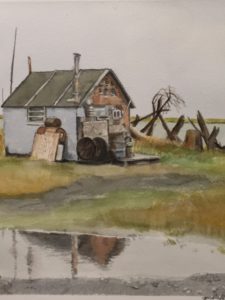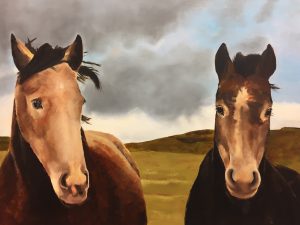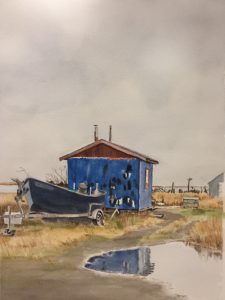 Recently, her pieces have been inspired by places she visited during a three year period of extensive travel. For example, her series of shacks came from time spent at the Tlingit Fishing Camp in Yakutat, AK.
"My work represents people and places that mean something to me. Caught in a moment of everyday life, I see a glimpse of something intimate that might otherwise go unnoticed. I want to focus on the moment, elevate it, and in some fashion, express what it is about that passing second that inspires me."
For more information regarding her artwork, you can reach Judy at:
Instagram: @judy.m.steffens
Facebook: Judy Steffens, Artist @BrushPencilLens
Judy only accepts a limited number of commissions.
Judy's artwork will be displayed at the IAA Credit Union main lobby at 808 IAA Drive, Bloomington, IL for the months of March and April, 2018.