Traveling Soon? Read This!
Mar 25, 2018
While on vacation has your debit or credit card been blocked or have you received a phone call stating your card has been blocked? This call is usually from the IAA Credit Union Plastics Department or VISA's fraud department. To avoid receiving these calls all you have to do is go to our website or make a call to let us know where you are headed! When you call in have your travel dates, where you are traveling to and if you will have a form of contact with you. We will take your information and apply it to your accounts.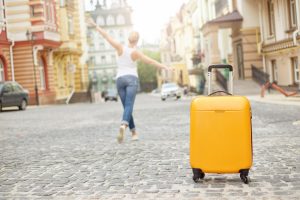 If you are relocating for the winter or summer, the seasonal address change is for you. You will also need to contact the Service Center to receive the form for a seasonal address change. This way when you go year after year, all you have to do is let us know and we will change your address. And when your statements go out or you need anything mailed to you, we can send it to you while you are at your home away from home!
Call or e-mail our Service Center at 1-800-676-2541 or [email protected]