About Our Art- Nostalgia
Sep 5, 2018
Brianna Lehnen is a student at Illinois State University. She is a senior, majoring in Interactive Media within the Communications department at ISU, but her darkroom photography techniques were learned at Heartland Community College.
Brianna specifically focuses on vintage portraiture and old architecture because of how she can tell a story through history.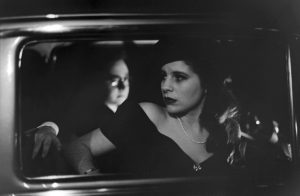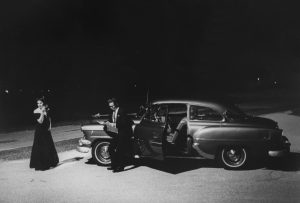 I grew up watching a lot of 1950s movies and I took to the timelessness that the stories tell.
She prefers to use black and white film because it helps to slow down and perfect the art of picture taking. Brianna finds that in the modern world of technology, technique can get lost and that an essential part of her learning and creating process has been attained by using this "outdated" style.
I have an incurable case of nostalgia that has helped my photography thrive and I'm lucky to find inspiration in Audrey Hepburn, Debbie Reynolds, and in films like Casablanca, Singing In The Rain, and Roman Holiday.

Brianna has recently been working as an intern in the AV Department at the Illinois Farm Bureau assisting with video productions and staging for meetings. In the future, she hopes to work with even bigger sets and expand on her ideas of timelessness and nostalgia.
Brianna's work will be displayed at the IAA Credit Union main lobby at 808 IAA Drive, Bloomington, IL for the months of September and October, 2018.