Exclusive Membership
Oct 12, 2018
IAACU QUICK FACTS Data as of 09.30.18
HQ: Bloomington, IL
ASSETS: $247.4 M
MEMBERS: 16,486
12-MO SHARE GROWTH: 4.38%
12-MO LOAN GROWTH: -1.27%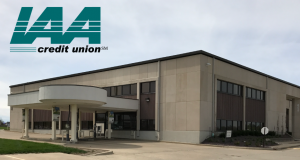 The August 2018 Credit Union National Association (CUNA) "Monthly Aggregates Report" indicated that 117 million Americans now belong to one or more of the Nation's 5,596 credit unions. These credit unions aggregately manage nearly $1.5 trillion in assets, $1.04 trillion in loans, and $1.2 trillion in deposits.
At the highest level, credit unions are not-for-profit financial cooperatives serving groups of members who have something in common. The Federal Credit Union Act recognizes three types of credit union charters: 1) Single Common Bond 2) Multiple Common Bond 3) Community (membership based on geography).
Credit Unions are growing and while many have transitioned from their original "Common Bond Charter" to a "Community Charter," IAACU has continued to focus on the distinct needs of the Illinois Farm Bureau Family of Companies. We are proud to be a part of this Family and look forward to our continued niche in meeting your expectations with the products and services you desire.
For your reference, IAACU membership is exclusive to: employees of the Illinois Agricultural Association and Affiliated Companies; County Farm Bureaus in Illinois; and the American Farm Bureau Federation and its Affiliated Companies. Eligibility also includes employees of the following companies in the Bloomington, IL area: Ralston Purina Company; Cargill, Inc.; Corn Belt Energy Corp.; and Farm Credit Services. In addition, Members of the Illinois Agricultural Association; Customers or Agents of COUNTRY Financial; Patrons of GROWMARK, Inc.; Member Cooperatives; Retirees from the above-referenced Companies; immediate family members of any of the above-referenced persons; and organizations of such persons are also eligible for membership.
IAACU is an autonomous, member-owned institution with an independent board of volunteer directors. We exist to build financial relationships to enrich our members' lifestyles; it is our desire that the products and services we offer will make us the first choice for the retail banking needs of our membership base.
Thank you for your continued support and membership!