Mandy Roeing Fine Art
Jan 4, 2019
Mandy Roeing resides in Downs, Illinois with her husband and their two daughters.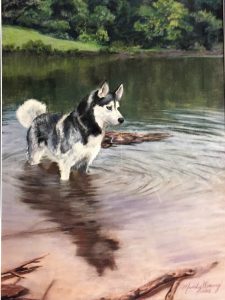 Mandy began her art career in 2001, when her love of animals and passion for painting merged through commissioned pet portraits. She enjoys capturing the individual personality and spirit of animals in a piece that connects a person to the bond they share with their pet every time they see it.
The beauty and tranquility of nature are the fuel for Mandy's creative practice. All of Mandy's paintings are done in soft pastels, a versatile medium that exemplifies the attention to detail and excellent rendering skills that draw viewers to her work.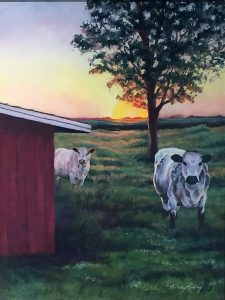 I love translating the emotional effect the land and sea have on me into a permanent work to share with others.
Mandy earned her BFA in Studio Art from the University of North Carolina in 2004. She is an active member of the Illinois Prairie Pastel Society and Illinois Art League as well as a past president of the Pastel Society of NC. She is also an instructor at the McLean County Arts Center. Her work is frequently on exhibit in IL and NC and is in numerous private collections throughout the country and abroad.

You can learn more about Mandy's work, including how to commission a painting, at www.roeingarts.com or by contacting her at [email protected]
Mandy's work will be displayed at the IAA Credit Union main lobby at 808 IAA Drive, Bloomington, IL for the months of January and February, 2019.