Benefits to Refinancing Your Vehicle at Your Credit Union
Feb 18, 2019
Most all of us are creatures of habit. When we buy a car, so many of us just go to a showroom or two, pick out a vehicle and let the dealer handle the financing. We shop harder for a loaf of fresh bread than we do for an auto loan! But that can be a costly mistake.
When it makes sense to refinance a car loan
You've heard the line "rebates assigned to the dealer," right? When the dealer handles the financing of your new car, most incentives are signed away from the customer. And who knows if you're getting a good interest rate?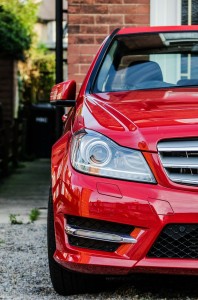 Shopping your loan before you buy is always the best bet. But what if the deal is done? Perhaps it's been a while since you drove off the lot and you've been wondering if there is a way to lower your payment, the interest rate – or both.
Refinancing a home mortgage is common, however maybe you have never thought about refinancing your car loan. It is certainly a much simpler and less expensive loan process. But when does it make sense to refinance your vehicle? Consider these instances:
Your credit score has improved since you bought the vehicle. You may be surprised how a little bump in your credit score can lower your payment. And if your score has crossed a "tier threshold," or if you have a longer positive credit history than when you purchased the vehicle, you may earn a lower interest rate. Obtain a free credit report from www.AnnualCreditReport.com and see what kind of improvements have been noted to your credit history.
Current credit union interest rates are better than what the dealer offered. Even though a refinance is considered a used car loan with rates usually higher than those offered for new car loans (but not always!), you may discover that your credit union still beats the rate the original lender gave you.
You may love your car but are finding it hard to afford. If so, stretching out the payment term may give your budget a bit of breathing room.
Or, you obtained the vehicle on a lease but would like to keep it.
Is it too early to refinance?
Because of the way loans are usually structured, you pay more interest at the beginning of the loan than later. So, even if you've only had your vehicle for a few months, if any of the conditions above are in your favor, it might make a great deal of sense to refinance your car loan. In fact, many times, the earlier you refinance – the more you save.
Contact your current lender and find out what the payoff amount is. Then check the value of your vehicle on any of the popular appraisal sites, such as Edmunds.com, kbb.com or AutoTrader.com. If your vehicle is worth more than you owe, a refinance should be a fairly simple process. If you owe more than the current value of the car – known as being "upside down," – you may find your options to be a bit limited. Of course, a quick conversation with your credit union lending specialist will help you sort things out.
NerdWallet Inside Tip: When financing a vehicle from a credit union, you may save even more when you have a premium checking account. Plus, look for additional discounts for automatic payments.
With your original loan payoff amount in hand, along with current interest rates, you can calculate your loan refinance payment, compare it to your current note and determine your savings. Making it a habit to shop your credit union first for car loans can be a financial routine worth sticking to.
Hal Bundrick, NerdWallet