A Sense of Place
Jul 26, 2019
Doug Johnson is a local artist who grew up in the Bloomington/Normal, IL area. He is a graduate of Normal Community High School and earned a master's degree in Studio Art from Illinois State University. He also holds a Master of Fine Arts degree in painting from Northern Illinois University.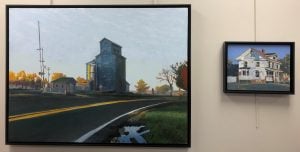 The traditional techniques of painting, exploring the properties of pigments and mediums, glazing and surface are of primary importance. Regardless of subject matter, be it landscape, portrait, or interior, I seek to find my voice through paint, process, and the self revealment that exists by being a maker.
Doug serves on the executive board of Arts Alliance Illinois, and is the past President of the Bloomington Rotary Club. Additionally, he founded and serves as President of the Area Arts Round Table (a consortium of McLean County Arts programmers) and is past co-chair of the Local Arts Network (a statewide group of executive directors at cultural institutions).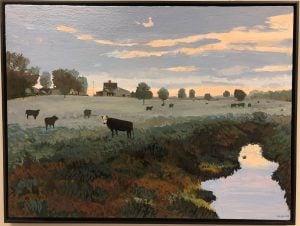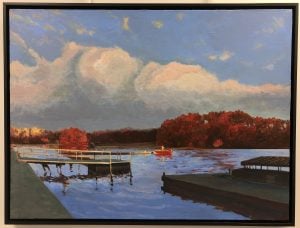 For the past 5 years, Doug has also volunteered to serve as a judge for the IAACU High School Art Scholarship program. This program helps local high school students get the opportunity to showcase their work.
His paintings are in many public and private collections across the county. You can learn more about Doug's work at www.douglasjohnsonart.com or email [email protected].

Doug's work will be displayed at the IAA Credit Union main lobby at 808 IAA Drive, Bloomington, IL for the months of July and August, 2019.