Don't Break the Budget! Tips for Back to School Shopping.
Aug 14, 2019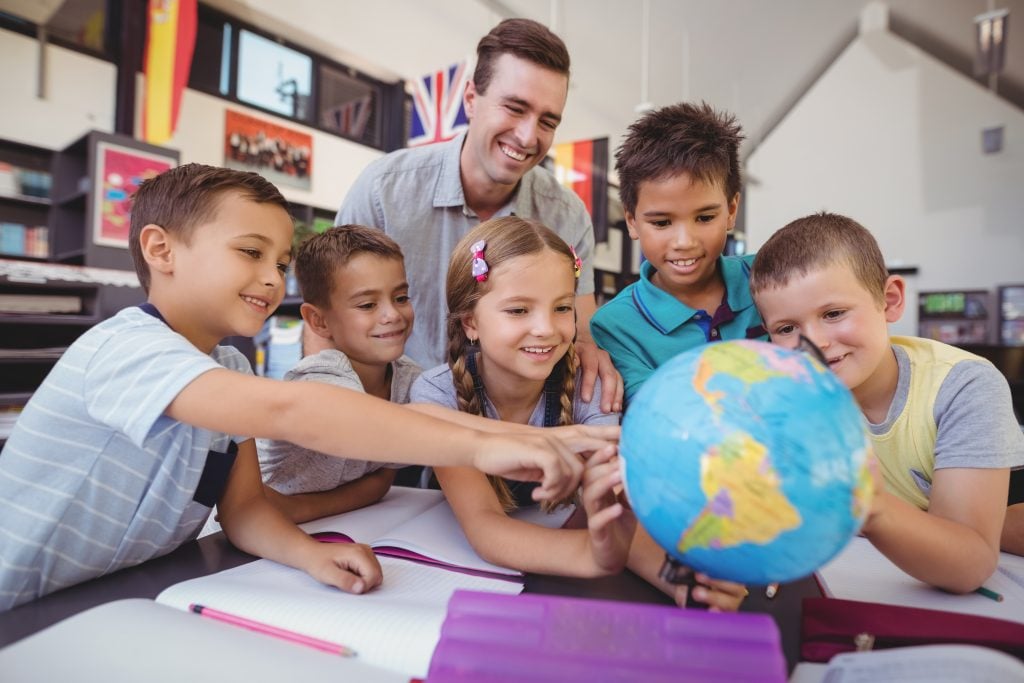 I remember a time when my school shopping list only included a backpack, a lunch box, a notebook and a pencil. Unfortunately, school supply lists now seem to be a mile long.
Rather than spending an arm and a leg for your little one, prep for the new year with these 5 simple tips!
Keep the physical list in-hand.
In 2017, nearly 65% of back-to-school shoppers said half or more of their purchases are a direct result of their children's influence, according to a National Retail Federation survey.
Bringing your children to the store when you shop could lead to more pressure to purchase specific products – and more items in your shopping cart.
How to avoid this? Get your children involved in the browsing process ahead of time. Have them look through store ads at home. They can point out the items they are interested in before you shop.
When it's time to hit the stores, leave the kids at home. That way, you can decide what to buy and what to leave on the shelf. Or...
Let your kids help-out.
If you don't have someone to watch your kids, or you would like to bring them along, go shopping with a purpose. Teach them about budgeting and prioritization with a Dollars and Sense Checking Account. With this account, they can use their own debit card, learn how to spend only what they have, and avoid unnecessary fees.
In fact, in recent years, students are contributing more of their own money toward back-to-school purchases, according to Katherine Cullen, director of retail and consumer insights at the National Retail Federation.
Having the kids work towards the items they really want can create a sense of pride and accomplishment, making the item that much more memorable and important.
Cross out the items you don't need.
Some items can be skipped altogether. Say no to excessive items listed! A 100-color box of crayons with a built-in sharpener may seem tempting, but the novelty will wear off quickly. It is best to stick to the basics and essentials.
Follow the supply list from your child's school, and don't hesitate to hold off on items you don't feel your child needs. Over the years, more items have been added to school supply lists, like electronics and non-essentials.
To counter the extra cost, remove, reduce or swap out some items. If you have them, it is also a good idea to re-use leftover items from previous school years.
Remember, you have room within categories as well. A digital planner app could substitute for a paperbound planner. A quality backpack can get the job done, even if it's not the exact pattern or character your child wants.
Shop online with in-store pickup.
If shops near your home offer this super handy tool, use it! Walking up and down aisles of goodies is much more tempting than shopping on the internet.
As you add things to your virtual cart, the totals go up, making it easier to see what items are most expensive, impacting total cost.
Another great way to include your kids in the shopping process is to have your kiddos decide between items that you have chosen online, rather than giving them free reign over selection.
Want to make your job even easier? Take advantage of a pre-prepared school supply kit at your local stores! Here's a great one I found online - Amazon.
There are great resources for each classroom with pre-prepared online shopping lists. Just search your state and zip code, school, and grade. Here are some links to these shopping resources. Office Depot, Target, Walmart.
Gradually check items off your list.
For those things you do have to buy, don't feel compelled to purchase everything at once. In recent years, shoppers have extended the back-to-school shopping season.
There are deals throughout the summer. For instance, Amazon hosts a Prime Day sale in July, and many retailers offer deals around the same time. Some states offer tax-free weekends in late July and early August. During this time, consumers can purchase certain back-to-school items without paying sales tax.
With these simple tips, your school supply list— and your credit card bill — will be much less daunting this year.
This article was written by Samantha Weber, originally published by The Associated Press.