About Our Art- J. Swiech
Sep 6, 2019
J Swiech is an accomplished artist in a variety of styles and media. She grew up in Bloomington-Normal and graduated from ISU where she studied both theatre and art. Her primary focus and training were in graphite, colored pencil, and watercolor.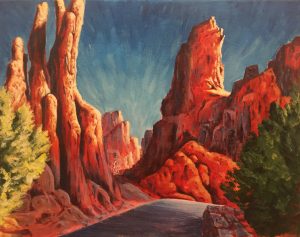 All of the paintings in this collection have been completed in the last few years, when she began experimenting with acrylic paints and exploring more Impressionistic themes and landscapes. Drawing inspiration from nature and master artists, she works to present light, color, and texture in ways that draw the viewer into the paintings.

Ms. Swiech has been a long time member of IAACU, dating back to when she was a Kirby Club member. We are thrilled to have her artwork displayed for our current About Our Art exhibition!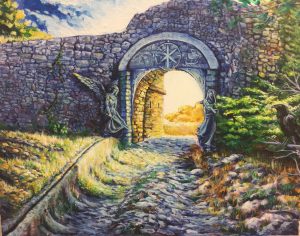 If you are interested in commissioning a painting, or in purchasing a painting or print from this collection, please contact her at jswiec[email protected]. She would be delighted to create something for you!
Her work can also be found on Facebook at Belle Jars Fine Art by J. A. Swiech.

J. Swiech's work will be displayed at the IAA Credit Union main lobby at 808 IAA Drive, Bloomington, IL for the months of September and October, 2019.