Buying Your First Car
Dec 30, 2019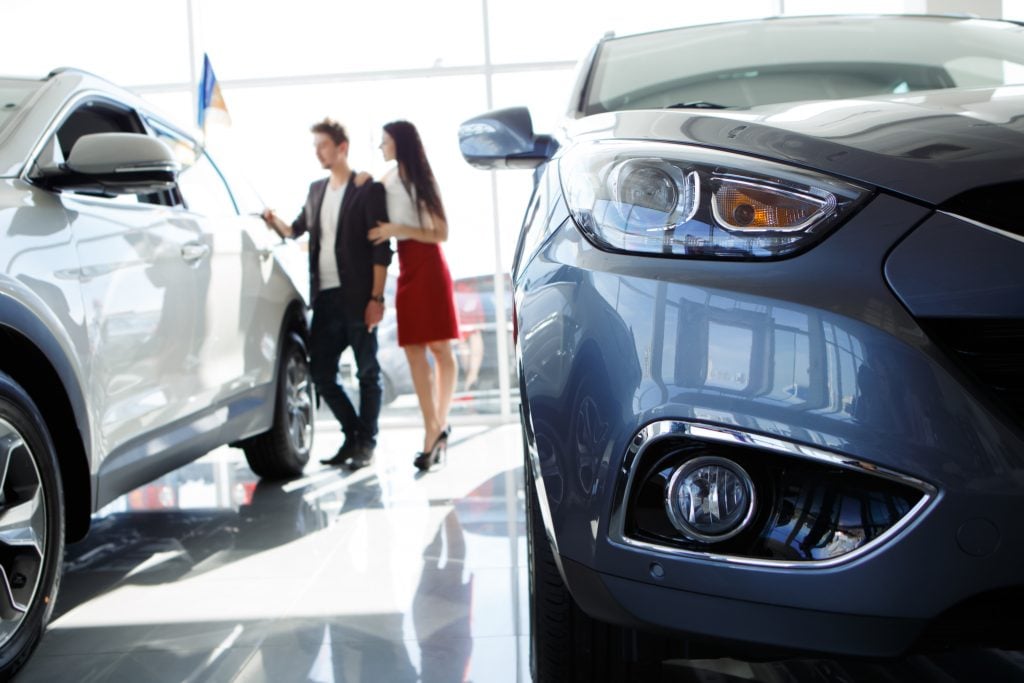 Purchasing your first car is a big step towards independence, and a milestone in your adult life. It is an exciting experience, but it's also an investment that brings responsibility and preparation.
Avoid unnecessary stress by planning with these simple tips to organize a budget. So get ready to make the leap, and purchase your first car!
Decide on a Price Step number one is deciding on how much you'd ideally like to spend on a new or used vehicle. Most car purchases will need to be financed. When looking at your budget, a typical loan payment should be no more than 20 percent of your monthly income. Check out our loan calculator and auto loan rates to see how much you can realistically afford. This will keep you from spending all your resources on a car payment, versus other obligations. Purchase price is varied, especially when comparing new and used vehicles.
New vehicles have the wow-factor, and they typically come with manufacturer warranties, so you won't have to worry about repair expenses right off the bat. (Warranties vary from company to company.)
Used vehicles on the other hand are much more affordable. Buying used will most likely require some minor maintenance right off the bat. It is wise to keep in mind that most cars lose around 19 percent of their value in the first year of ownership. So, even buying a car that's one year old is a much better bang for your buck than buying new. When buying a used vehicle, though, it is important to have a full inspection done by a trusted mechanic. These inspections run anywhere from $30 and $100.
One way to avoid major repair costs right out of the gate is to buy a certified pre-owned (CPO) vehicle. This is a certification stating that the vehicle has been thoroughly inspected and repaired. This minimizes risk, and creates peace of mind when investing in something you will have for years to come.
Sales Tax If you live in a state that collects sales taxes, you will be charged based on the total cost of your vehicle, be it new or used. Tax rates climb as high as 7.5 percent, so make sure to factor this into your monetary preparation. Though, when you buy from a dealer, they often will include taxes onto your monthly payment. When buying from a private seller, you will most likely have to pay them separately when registering your vehicle. Just remember: the higher the price of the car, the higher cost of the taxes.
Registration and Title Fees With the purchase of a vehicle, you are required to register it with the state, and each state charges its own registration fees. To find these fees, check out your local DMV or town office. These can be hefty fees, so make sure to account for them in your budgeting, as you will be required to pay them up front.
Maintenance and Repairs As we all know, vehicles are not immortal beings. They will eventually need upkeep and maintenance. Making sure to keep up on oil changes and tire rotations will keep the vehicle in good working order. By including these expenses in your budget, you will stay ahead of any bills that come your way.
The amount you will need to allot towards upkeep on the vehicle will vary. One factor is age of vehicle, as older cars with more mileage will need more upkeep. Cost of the vehicle and make/model will make a difference as well. An affordable station-wagon will be a lot more affordable to maintain than a luxury coupe. Economy cars are more mainstream, making the parts cheaper.
Car Insurance Car insurance is required by law, but coverage requirements vary from state to state. Though your state's minimum may be low, this may not be enough to cover your needs in an emergency. Keep in mind that driving record and where you live will impact the cost of your insurance, as well as age and what kind of vehicle you purchase.
Need Help Getting Started?
Contact one of our loan officers today!