Pardon Our Dust: Exciting Changes Coming SOON!
Jun 23, 2020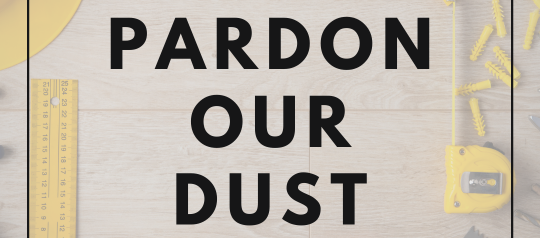 If you visit our lobby at 808 IAA Drive over the next five months you may hear faint tapping or see a construction hat or two. This is due to our new renovation project; we ask that you please excuse our mess.
We have been planning and anticipating this project for over a year so we're all pretty excited to get started. Our last remodel was completed in November of 2011 in which we added eleven offices and updated our lobby to better accommodate member privacy. Prior to 2011, renovations had not occurred here since 1992 when we moved into our current Corporate office location.
A Quick History
On November 2, 1992, we moved to 808 IAA Drive from our previous location within the IAA Building at 1701 Towanda Ave. At that time, we managed $50.8 million in assets and served 10,794 members.
Nineteen years later, when the 2011 project was completed, IAACU managed $172.4 million in assets and served 14,188 members. For comparison, today we manage $302.9 million in assets and serve 17,019 members.
Our Remodel
Construction began June 22 in the back offices, and we will work our way forward concluding with the lobby in late November 2020. This update will help us modernize, bringing in more natural light, and incorporating "green" energy alternatives. A ribbon cutting will be scheduled upon completion of our construction in partnership with McLean County Chamber, more details will be forthcoming.
For more information
The safety of Members and Employees is very important to us, be assured our new facility will continue to address the changing needs of our members and employee team.
For all updates, changes, and construction announcements, visit our Construction landing page.
We are excited to share this new chapter at IAACU with you, thank you for your membership and continued support!