Credit Unions & Banks...what's the difference?
Sep 29, 2020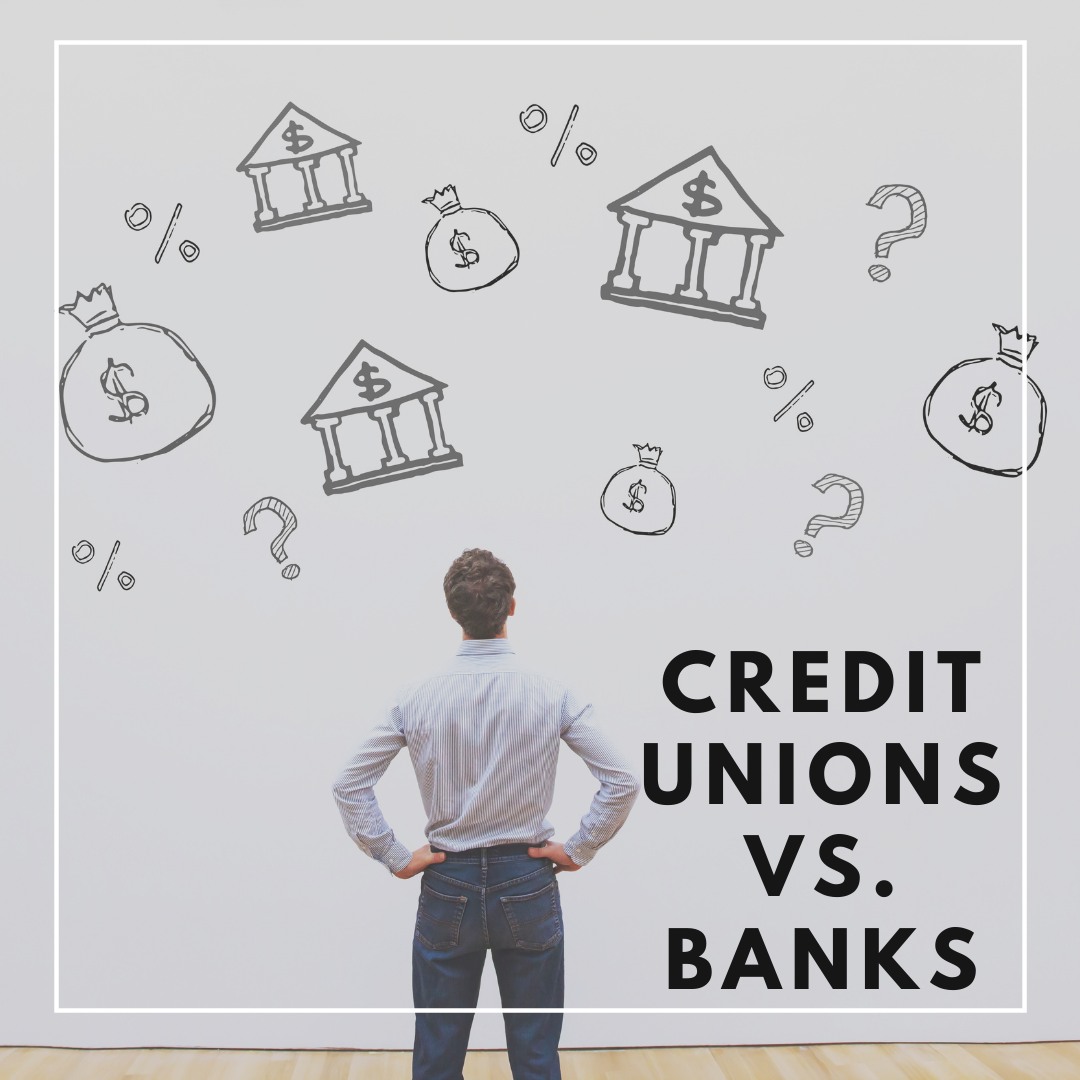 Do you know the differences between Credit Unions and Banks? There are indeed multiple factors that differentiate them, and we will talk about them below to get a good perspective of these differences.
Membership:
Being a member at a credit union means you are part of the field of membership that the credit union was established to serve. IAA Credit Union was started in 1951 to serve our Family of Companies which includes members of the Illinois Farm Bureau, COUNTRY Financial, and GROWMARK. We also serve retirees of these groups. Our Vision is: "To be the First Choice of Our Membership Base".
Unlike banks, who refer to their account holders as customers, credit unions refer to account holders as members. If you've noticed, when being a member of a credit union, instead of a checking account you have a Share Draft Account. This means you're a member holding a share of the credit union's profits, which makes you part owner of the credit union.
Size and Products:
Does size matter when you're choosing where to bank? Depends on what you mean by size. Most references to the "size" of a financial institution consists of a combination of assets and account holders. Based on that a couple key factors banks and credit unions have in common and don't have in common for size and products.
IAA Credit Union consists of more than 17,000 members all over the United States. We're smaller than all national banks which of course will have a larger number of customers and assets. One of the reasons for more customers at the big banks could be because they have more branches nationwide than credit unions. Another factor is bigger national banks typically target more advertising to the public. You'll see them on TV commercials, billboards, social media, etc. That plays a factor in having more customers especially when frequent advertising is coming from the same bank.
But with our suite of products and services, we can essentially offer the same variety of savings accounts, checking accounts, lending options like Mortgages and Auto loans and much more! So, size shouldn't matter when considering where to bank for your financial needs. But if customer service is important, as well Credit unions and especially IAACU tend to have more personalized service for members. This means you're more likely to speak with the same loan officer, plastics card specialist, and customer service representative whenever you call. We build a relationship with our members!
Rates and Who Profits:
Because credit unions are not-for-profit financial cooperatives, they can generally offer higher rates on interest-bearing accounts and lower rates on consumer loans than banks. Since IAA Credit Union is a not-for-profit financial cooperative, this means that the earnings are returned to its shareholders in the form of high dividends and lower interest rates on loans. Having a membership at IAACU, assures you that any profits earned are returned to you!
Our "Unique" Board of Directors:
At IAA Credit Union, our board of directors are volunteers from the Family of Companies that we were created to serve. They receive no compensation for being board members. Most commonly, a bank's board of directors are also stockholders in the financial institution and will often be compensated for their time.