The Reveal
Feb 3, 2021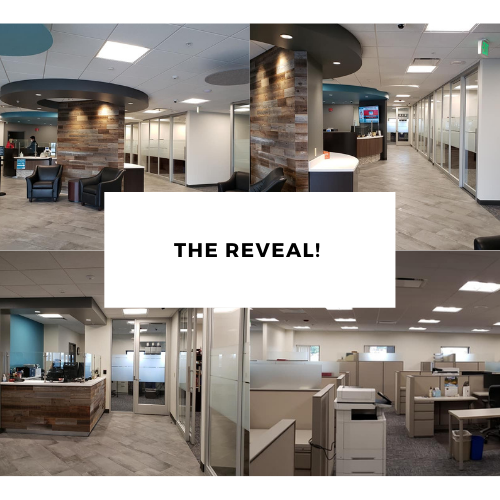 We are excited to announce that the indoor phases of our remodel project have come to an end! Our doors are open and there are no hard hats in sight!
Last year we embarked on a major project to modernize, bring in more natural light, and incorporate "green" energy alternatives to our offices. Due to concerns regarding COVID-19, the updates also now include precautions to ensure the health and safety of our members and staff.
Currently, we are working on the finishing touches to each office, conference, and lobby space. Be watching for new furniture, technology, updates to our Kid's Corner, and the very popular About Our Art Program which will continue to feature local artists.
The last step of our remodel project will take place in our drive thru as soon as weather permits. But, we all know what spring in the mid-west is like, so we can't pinpoint a date that the work will begin! Keep watching our social media for more information on the kickoff of this final phase.
We thank you again for your membership and appreciate your patience during this exciting project. Once COVID-19 restrictions have loosened, we will begin planning for a grand opening celebration. Please follow us on social media for more updates to come.