About Our Art
Apr 7, 2021

We are excited to be showcasing local artist, Su Ge, in the first About Our Art display since completing the renovation of IAA Credit Union!
Su Ge is a Chinese American brush painter and calligrapher who lives in Bloomington, IL.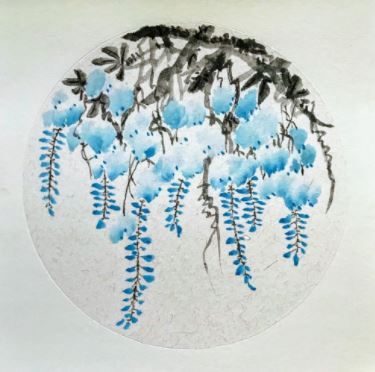 Growing up in China, Su's father taught her calligraphy and the art of carving stone seals. After moving to the US in 1987, she earned her graduate degree in Education from Illinois State University in 1989. After spending two decades in the IT profession at State Farm Insurance, Su retired and returned full time to her first love: painting.
Su's specialty is traditional Chinese brush painting emphasizing on landscapes, wildlife, and nature. Chinese brush painting is a unique form of art that uses rice paper, ink ground on an inkstone, natural fiber brushes, and Chinese watercolors. No two paintings are the same and each one is marked with Su's personal seal. Her larger pieces often include a poem that invites reflection from the viewer.
To find more information about Su Ge, check out her website at www.tranquilityofnature.com!
Su Ge's work will be displayed in the IAA Credit Union lobby at 808 IAA Drive, Bloomington, IL through the months of April, May, and June, 2021.