Seven Simple Steps to Buy a Car
Apr 19, 2021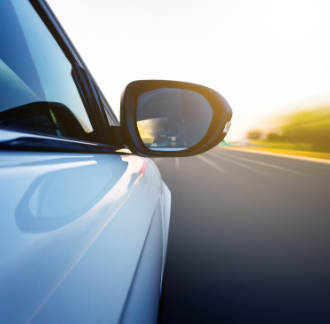 In the market for a new or used vehicle? The hunt may be trying, but it doesn't have to cause a mental break-down, at least not with this step-by-step plan.
Step One: Investigation
Sticking with what's familiar is not always the best solution when shopping around for a new (or gently used) vehicle! Rather than buying the same type of car you've always driven, do some research. Write down a list of the top 5-10 attributes you are looking for, then decide which you want versus what you need. Do you care more about gas mileage, storage space, safety rating, reliability, etc.? Once you have your priorities lined up, do some digging online for the car that best fits your goals.
Step Two: Funding
After figuring out what vehicle you're shopping for, you'll need to decide on a budget – how much you'd like to spend, whether you're looking to buy or lease, shopping new or used, and whether you will need financing. What financing options are most realistic for you, considering your income and credit score?
Feel the pressure to borrow more money than you're comfortable with? Wait on it for a week or two. Don't rush into something you're not 100% satisfied with. And keep in mind, your credit score will directly impact your interest rate – making payments higher or lower depending on your score.
Saving a bit for a vehicle is a great way to pay less in the long run as well. Save for a car with our Savers Club, great interest rates will have you ready to buy a car when YOU want to.
Step Three: Patience
With a set price range and a make/model in mind, start browsing for dealer incentives, and be patient. It's best to exercise self-control when car hunting, as dealerships will try to push you to make a quick decision – it is their job! Shop online as well as in person. It helps to have a few different vehicles at similar (or varied) price points, giving you the best selection to choose from.
Step Four: Negotiation
With your goal vehicle in mind, it is wise to try and negotiate with the seller. If you have a reasonable price in mind, stand firm and stick to your budget. Be polite, but know you are not required to accept any offer. A good tactic is to let the dealer know you have been shopping around with a few other dealers and/or private sellers.
If you know what you'd like to spend, you can let sellers know what other deals you have been offered, so they have an opportunity to beat their competition.
When purchasing from a private seller, keep in mind that you will not have a warranty or service support. Receiving a full inspection from a trusted mechanic is never a bad idea, especially when looking at vehicles that have higher mileage, fender damage, rust, or any suspicious leaks.
Step Five: Be Mindful
So you've found the one. It's perfect! Make sure during your test drive that you listen to the car. Really pay attention – listen for any creaks, clacks, rattling, clanging and/or squeaking. Also feel for comfort, if the seats adjust to your desired seating, the suspension (how bumpy the ride is) and test to make sure all doors/compartments/turn signals and lights function properly. When buying used, it is wise to get a vehicle accident report from CarFax. Also ask for any paperwork or mechanical history on the vehicle.
Don't let the seller make you feel overwhelmed or rushed. This is an important decision, and you should feel comfortable to move at your own pace.
Step Six: Invest
Not many people can afford a nice new (or used) car outright. When deciding on a loan, keep in mind that a lower monthly payment isn't always the best route. Dealers will often increase the number of months on a loan to decrease monthly payment amount. Extending the term causes you to pay much more in interest by the time you pay your vehicle off. Also keep in mind, you do not have to get a loan through the dealer. IAACU offers competitive rates and flexible terms. Contact us today to learn more!
Step Seven: Enjoy
Don't forget! A car is not a one-time investment! Keep in mind, your total expenses will include many factors including, but not limited to: title fees, license plates, insurance, gasoline, oil changes, maintenance and repairs. Just be aware of these potential costs as you create a budget. Once all your ducks are in a row, you're ready to buy!