Budgeting 101
Jul 14, 2021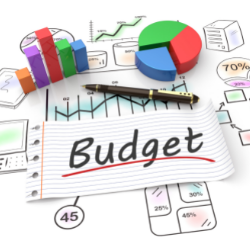 Here's Your Opportunity to Change the Way You Handle Money
Adapted from: GREENPATH FINANCIAL WELLNESS
The COVID crisis changed many things – and the hope is that the lessons learned will help us move forward as best we can.
One of the biggest lessons learned is that safety, health, and well-being are the priorities that matter most.
How we handle our money is also a key lesson coming out of the last year and half. Now as mortgage, renters, student loan debt, and other protections come to an end, it's even more important to understand how to take the opportunity to change how we handle money.
Noted here are 4 tips to change the way we handle money, especially when moving through everchanging times.
1. Take steps to build an emergency fund, no matter how big or small
No matter how big or small, a "rainy day" fund is the best protection when the unexpected happens. Following a savings plan, even if it means depositing $20 in a rainy day fund each month, is a smart way to prepare for the unexpected. When you take the time to emergency-proof your finances, you set yourself up for success even in the face of challenges.
2. Prioritize your bills
Getting the most important bills paid first is a helpful tactic in a time of crisis. Setting bill priorities helps us stay in control and gives us a clear picture of our monthly obligations. This was one of the most obvious financial lessons from the pandemic that people talked about over the last year and a half.
3. Start a budget
For those households that already had a habit of budgeting, managing through a crisis can be less stressful. Budgeting is really just a way to plan ahead. Allocating how much to put toward household expenses, debt, food, medical and other bills is the first step to building a budget.
Setting a household budget doesn't have to be complicated. Many people find they reduce financial stress by creating and following a simple budget. During the pandemic, many families started being more intentional about planning for grocery purchases. There's nothing like a crisis to help us stick to our grocery lists!
4. Don't go it alone
From the earliest days of the COVID crisis, one of the biggest lessons we learned is that life can be unpredictable. All we can do is prepare as best we can, particularly when it comes to having financial stability. Remember, you are not alone… IAACU will be there when you need us!