Home improvement projects that add the most value
May 1, 2023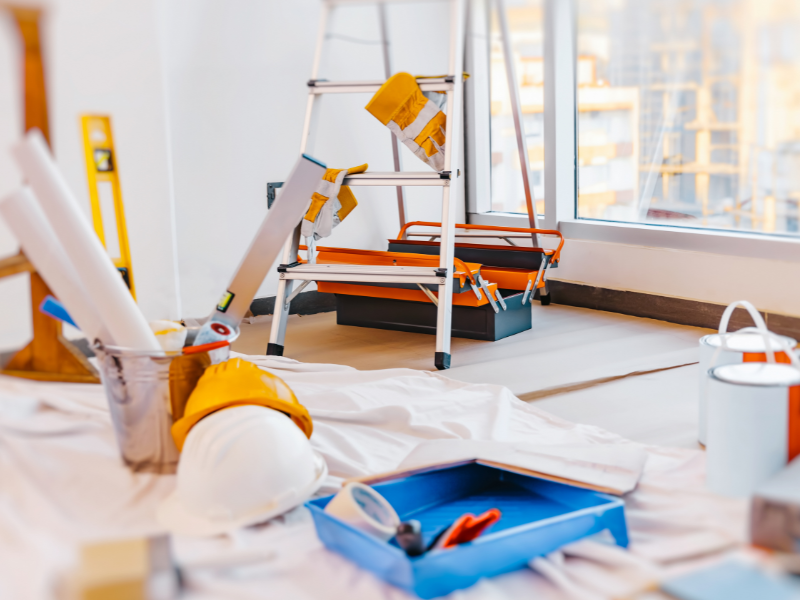 With the arrival of spring, it's time to consider embarking on home improvement projects. However, it's essential to focus on upgrades that provide the greatest return on investment. Here are three home improvement projects that can significantly increase your home's value.
Update the Kitchen
You can update your kitchen and receive a positive return on your investment (ROI). It doesn't have to be a complete remodel. Think of replacing countertops, updating cabinets, and adding storage. If you do want to go big, a study from the National Association of the Remodeling Industry found that the average return on kitchen remodels is about 70%.
Update Flooring
Speaking of going big, updating or adding hardwood floors to your home is expensive, but also comes with a big ROI. The same report found that spending $3,400 to refinish hardwood floors could increase your home's value by $5,000, which is a whopping 147% ROI. If you don't have hardwood floors and you install them, they add an average of $6,500 to a home; with 118% ROI.
Replace Doors
Simply replacing your front door is not only one of the easiest home improvement projects, but it also adds a ton of value. According to a report from a real estate app, adding a new front door has an average ROI of 488%. If you have a garage, replacing the door will reap 93% ROI. Whatever home improvement project you decide on, make sure to set a budget first.
How to pay for the repairs?
If you're uncertain about financing necessary repairs, consider discussing a Home Equity Line of Credit with one of our mortgage specialists. Essentially, a HELOC functions as a reservoir of accessible funds that you can draw upon as needed, much like a checking account or credit card where interest is charged on borrowed money. You can choose to receive a checkbook or have your HELOC funds deposited directly into your account for easy access. Keep in mind that you don't have to use the entire amount of your borrowing limit, and you won't be charged interest on any portion that you don't use. HELOCs generally have adjustable interest rates, which means that your monthly payments may vary. A HELOC may be a viable option if you're interested in having extra funds available as an emergency fund, or if you have a long-term home renovation project that requires borrowing in increments over time.