Keys to Paying Down Debt
May 18, 2023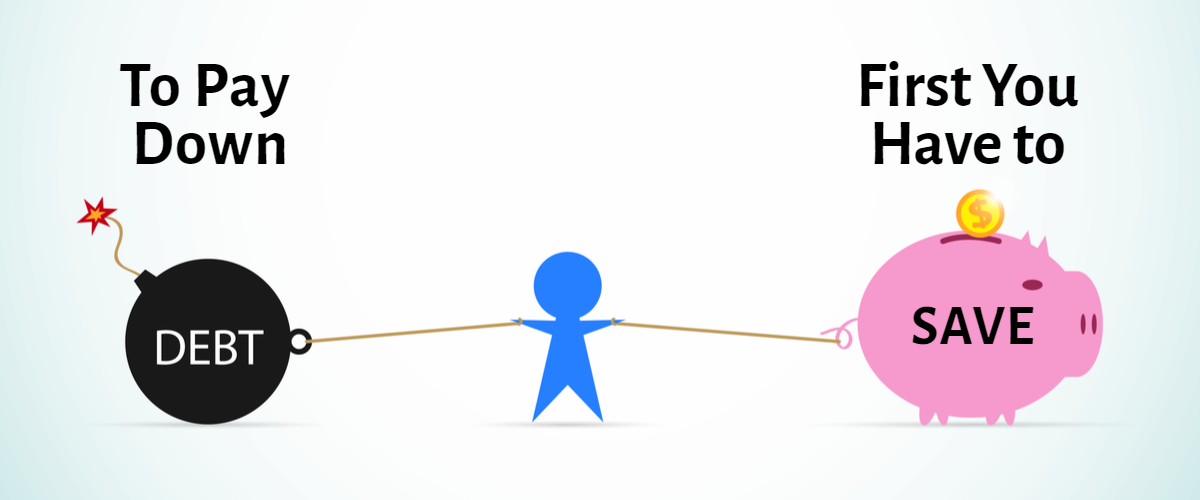 If you've built up debt, your first impulse is probably to deplete your savings to pay it off. But, what happens when an emergency comes along? Since you don't have savings anymore, you'll probably have to slap these expenses onto your credit card. You know, the one you've been working so hard to pay off?
When you look at the math, based on the interest rates of your loans versus your savings accounts/products, your debt is likely costing you more money every month than your savings is earning you. Thus, simply looking at the highest net impact of your dollar, it would make sense to use the extra income to pay off debt rather than save the money.
However, this strategy oftentimes results in more debt. It sounds crazy but think about it. If you're taking all of your spare dollars and diverting them to your credit card or other loans, completely neglecting your savings account, when an emergency comes along, things like car repairs, vet bills, etc., you may have no other choice but to use your credit cards again.
So, how do you pay off debt AND save money? We've put together a few ideas on how to lower your debt and stash away a few dollars.
Put away the credit cards and stop adding to your debt. Stop using them for everyday expenses and only use them in case of an emergency.

Set a goal for your savings, for instance, six months of expenses, then start putting away a few dollars every paycheck. IAACU has a Savers Club account that allows you to deposit an amount automatically from each paycheck. This makes it easy to save!

If you receive a sudden windfall of cash- like a tax refund or bonus at work- add it to your savings.

Adjust your budget...keep it as lean as possible. Once you get your debt paid off and some savings built up, then you can loosen things up a bit.
Also, don't stop contributing to your retirement savings or dip into your retirement savings unless it's truly an emergency—your future self will thank you.
By using the ideas above and with a little patience, you'll soon have your finances under control and find yourself resting on a comfortable nest egg. Keep at it and before you know it, you'll reach your goal!