Meet our Board of Directors.
Dan Schlipmann
Chairperson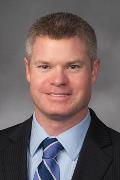 Dan Schlipmann has been employed by Illinois Farm Bureau since 2014 and currently serves as Field Support Director in the Member Services and Public Relations division. Prior to working for IFB, Dan worked at COUNTRY Financial in Corporate Human Resources and has been working for the IAA Family of Companies since 2004. He graduated from Illinois State University with degrees in Business Administration and Marketing, is a graduate of Leadership McLean County, and holds the Charted Property Casualty Underwriter (CPCU) designation. Dan and his family reside in Normal, IL. Dan is honored to serve on the Board of Directors; and appreciates the outstanding value, benefit, and service that IAACU provides to its members!
---
Tom Swearingen
Vice-Chairperson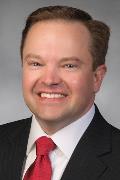 Tom Swearingen is the Director of Talent Management at GROWMARK, Inc. He started his professional life as an airline pilot in the US Airways system. In 2004 he joined GROWMARK as a corporate pilot. After serving the company in various roles, Tom was named to his current role in 2017. Areas of responsibility include Talent Acquisition, Training and Development, and oversight of the HR functions at the retail divisions. Tom earned his bachelor's degree in business and economics from Illinois State University, and completed a Masters of Business Administration in 2012. Tom and his family reside in Normal, IL.

---
Kristin Adams
Secretary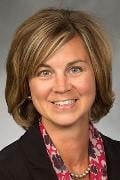 Kristin joined COUNTRY Financial in 2000 and currently serves as Director of Total Rewards, Shared Services and Employee Relations. Prior to her current position, Kristin served as the Director of Agency Recruiting and Development, along with various other positions in Human Resources. Kristin was an active board member at Mclean County Center for Human Services from 2011-2016 and Board President in 2014. Kristin holds a Bachelor's degree in Speech Communications with a minor in Business from the University of Nebraska. She also holds her Professional in Human Resources (PHR) designation and is a graduate of COUNTRY Financial's Leadership Development program. Kristin has served on the IAACU board since 2015 and currently serves as Secretary of the board.
---
---
Sean Frey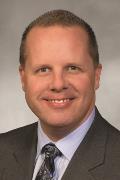 Sean joined COUNTRY Financial in 1993 and currently serves in COUNTRY Life as the program leader for CLIC 2.0. Sean's previous roles were as agency vice-president for the states of Iowa, Kansas, Missouri, Oklahoma, and Tennessee. Prior to that, Sean served as Director of Agency Support, along with various other positions in agency; beginning his career with COUNTRY Financial as a Financial Representative. He earned a Bachelor's degree from the University of Iowa and is an active member of the National Association of Financial Advisors and GAMA International (General Agency Management Association). He also holds his Chartered Financial Consultant designation, and is a graduate of COUNTRY Financials Leadership Development program. Sean is active in several community organizations within the Wisconsin, Kansas, and Quad Cities areas. After 24 years of outstanding service and assistance as a customer at IAACU, Sean is now honored to be a member of their Board of Directors and serves as a member of the Nominating Committee. Sean, and his wife Cindy, are very proud of their long term relationship with the IAA family of companies.
---
Jacob Crow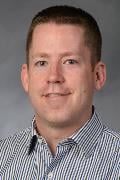 Jacob grew up with three older brothers on a grain and livestock farm outside of Franklin, Illinois. In 2001, he graduated from Illinois State University with a Bachelor of Science degree in Finance. Jacob started his career with Western FS in June 2001 as the Assistant Controller and continued in the same role after the merger with Lincoln Land FS in August 2001. In June 2004, he became the Controller of Lincoln Land FS and six months later he earned an M.B.A from the University of Illinois at Springfield. Jacob became the Director of IMS for GROWMARK in July of 2014. As Director of IMS, he is responsible for the development, marketing, training, installation, and support of all computer and information systems offered to GROWMARK member cooperatives, subsidiaries, retail divisions, and customers in the U.S. and Ontario, Canada. In 2019, along with his previous duties Jacob took on additional responsibilities of internal GROWMARK IT initiatives and became IT Portfolio Director. Jacob and his wife Victoria are the proud parents of four children and help with as many of their activities as possible. Jacob has also previously served on a local school board.

---
Doug Carroll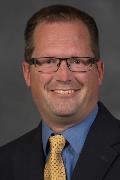 Doug has been employed by COUNTRY Financial since 1997 and is currently Director of Enterprise Program Office. Prior to his current position, Doug served as a ITS Director of Application Development and several other roles within ITS. A graduate of Tremont High School, Doug also holds a Bachelor's Degree in Computer Science from Illinois State University. He also is a graduate of the COUNTRY Financial Leadership Development program. Doug, his wife Karena, and their two children reside in Carlock, IL. In February 2019, he was elected as a Director on the IAACU Board. Doug has been a member of IAA Credit Union since 1997 and appreciates the opportunity to serve on the Board as IAACU provides an outstanding value, benefit, and service to its members.
---
John Henderson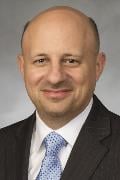 John has been employed by COUNTRY Financial since 1998 and is currently Director of Analysis, Insights & Metrics in Marketing. Prior to joining COUNTRY Financial he worked at Kimberly-Clark in Appleton, WI, and at Market Facts in Chicago. He holds a Bachelor's Degree in Music-Business from Bradley University and an MBA from DePaul University. John, his wife Dee, and their children reside in Bloomington, IL. John has been a member of IAA Credit Union since 1998. He and his family have received outstanding, personal service from IAA Credit Union over two decades and he greatly appreciates the opportunity to serve on the Board.
---
Tasha Bunting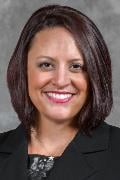 Tasha Bunting serves the Illinois Farm Bureau as the Assistant Director of Commodities and Livestock Programs. She joined the Illinois Farm Bureau as a manager trainee in 2002. Since that time, Tasha has held the position of manager for Piatt County Farm Bureau from 2003-2005 and Grundy County Farm Bureau from 2005-2016. In her current role, Tasha manages livestock and dairy issues, events, and the associations of Illinois Milk Producers', Illinois Milk Promotion Board, and Illinois Livestock Development Group. Her duties also include supporting the management of commodities area analyses, programs, and events. She monitors and manages issues related to minor crops (hay, forage, hemp, sorghum, and hops) and supports farm policy, risk management, labor, and immigration issues. Tasha is a 2018 graduate of the Illinois Agricultural Leadership Program and currently serves as a leader for the Tractor Wheels 4H group in Livingston County as well as an advisor to the Illinois Junior Shorthorn Association. She was raised on a farm outside of Gibson City, which included registered Shorthorn cattle. Tasha earned her BA in Communication from Millikin University. Today she and her husband, Jason, reside on their farm in rural Emington where they focus on a custom hay business, registered cattle, and commercial sheep program. Tasha and Jason have three children Isabella, Samantha, and Jackson.