Eyes Wide Open to Credit Unions
Jul 26, 2019
CU QUICK FACTS
IAACU Data as of 06.30.19
HQ: Bloomington, IL ASSETS: $261.6M MEMBERS: 16,773 BRANCHES: 3 12-MO SHARE GROWTH: 3.3% 12-MO LOAN GROWTH: 5.2%
Periodically I find myself in a casual non-work discussion which eventually touches on what I do for a living. As I try to explain what a credit union is, the natural comparison to banking arises. My comparison centers on what credit unions offer specific to products and services, which is "pretty much the same as a typical community bank." I'll then tell them the difference: credit unions operate as not-for-profit financial cooperatives, while banks operate to generate profit for their owners (stockholders). Banks create value in order to attract clients from which they generate revenue. Credit unions generate revenue to pay for products and services which the members desire. This difference seems subtle, but it is the core of each business model; banks exist to generate profit, credit unions exist to generate value.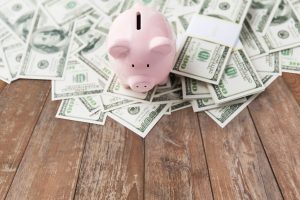 Because most people don't understand this difference, credit unions need to do a better job of sharing our story. It has become a cliché to say that we are the "best kept secret." It's time for us to help consumers open their eyes to credit unions. We must tell our story in a way that focuses on the benefits we deliver, the impact we create, and the people we help.
As modern and sophisticated financial institutions, credit unions are dedicated to putting members in control because we are accountable to our members, not shareholders. That accountability means that all our resources stay focused on helping our members turn their dreams into reality. We're here to help people, and when we do, it's our members who tell their friends.
Earlier this year the Credit Union National Association (CUNA) sent a letter for the record ahead of the House Ways and Means Committee hearing on the 2017 tax law. The letter stated that credit unions are exempt from federal income tax because of their structure as not-for-profit financial cooperatives and their mission to provide significant financial benefits to their members. There are over 115 million credit union members who benefit by $12 billion a year as a result of paying fewer and lower fees, lower loan rates and earning higher rates on deposits.
Here are a few ways this plays out (or should I say "pays" out) for credit union members across the country according:
Credit unions' new vehicle loans are 1.78% lower than other financial institutions, according to the December 2018 NCUA's "Credit Union and Bank Rates" study.
Credit union members save about $1,000 in interest paid over a five-year loan based on those December 2018 statistics. This is based on financing a $25,000 new automobile for 60 months at a credit union will save a member an average of $200 per year in interest.
Credit union members earn 2.5X more interest on their savings with credit unions versus banks (CUNA, Open Your Eyes Campaign).
Credit unions were first formed to ensure people would have access to lower cost credit and a safe place to save their money. Credit unions take the money earned and invest it back into the products and services provided to our members.
It's hard to believe that more consumers saving more money, paying less interest and ultimately creating a path to financial success is anything other than tremendously positive.
We offer our sincere gratitude for your continued membership at IAA CU.