Hard Inquiries vs. Soft Inquiries: What They Really Are, How They Affect Your Credit
Sep 21, 2020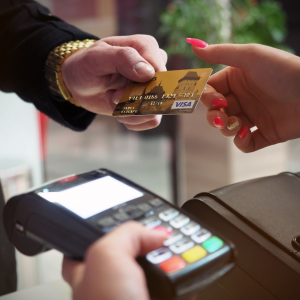 Your three-digit credit score will fall when a lender checks your credit reports or credit score, right? And if several lenders all check your credit during the same two-week period, the negative impact on your credit score will be even worse, right?
Not necessarily. Sometimes your score doesn't budge after lenders check your credit. And there are times when several lenders pull your credit during the same few days and the dip in your score is barely noticeable.
Why? It's all because of the difference between hard credit inquiries or pulls and soft credit pulls.
A credit pull or credit inquiry is when you or someone else checks your credit report and your credit score. But there's a difference between a soft pull and a hard pull. Here's what you need to know.
Soft credit check vs. hard credit check
A soft pull occurs when you check your own credit. It also counts as a soft inquiry when credit card companies or lenders check your credit on their own to determine if you qualify for a loan or credit card offer.
A hard pull occurs when you specifically apply for a new loan or credit card. When you do this, lenders, banks and other creditors will check your credit to make sure lending to you isn't too much of a risk. When they check your credit, it qualifies as a hard pull.
Lenders – and you – will usually see similar information, whether it's a hard or soft pull, on your credit reports and credit score. What's different, though, is how a soft pull and a hard pull affect your three-digit credit score: A hard pull can cause your credit score to drop, at least slightly. A soft pull won't.
The primary sign of a soft credit inquiry is that it does not adversely affect your credit score, said Jessica Chase, manager of the sales and marketing department at Fountain Valley, California-based Premier Title Loans. But a hard inquiry will.
That's important because your credit score plays such an important role in determining whether you qualify for a loan or credit card and what interest rate you pay for these loans or cards. The lower your credit score, the more likely lenders are to reject your loan or credit applications. A low credit score also typically translates to a higher interest rate on your loans and credit cards.
When soft pulls happen
Soft inquiries come in two types: Either you'll request to see your own credit reports or credit scores on your own or an outside firm will, Chase said.
Maybe you receive a credit card offer in the mail. The company behind that offer probably first made a soft pull of your credit to make sure that your credit history is strong enough for you to qualify for that card offer they are making, Chase said. This type of inquiry – one that you did not initiate – will not cause your credit score to budge.
Anytime you order your credit report or your credit score from one of the three national credit bureaus of Experian, Equifax and TransUnion, your credit won't suffer, either. That inquiry qualifies as a soft pull.
You're entitled to order one free copy of each of your three credit reports each year from AnnualCreditReport.com. Don't skip doing this because you're worried about your credit score. Checking these reports won't hurt it.
Katie Bossler, quality assurance specialist in the Detroit office of GreenPath Financial Wellness, said too many consumers let fears of a credit score drop keep them from checking their credit reports.
There is a lot of confusion about this subject, Bossler said. It is so important to look at your credit reports. If people aren't doing it because they think it will hurt their score, that is not good.
Consumers who check their reports on a regular basis are more likely to find, say, a missed car payment on their report that they know they paid on time. If consumers find these mistakes and correct them, they can give their credit scores a solid boost.
Bossler recommends that consumers check one of their free credit reports every four months. This might mean pulling your TransUnion report in January, Equifax report in April and Experian version in August, before starting over again next year.
This article was posted by GreenPath as an excerpt from CreditCards.com.