Purchasing a New Home with IAACU
Mar 15, 2021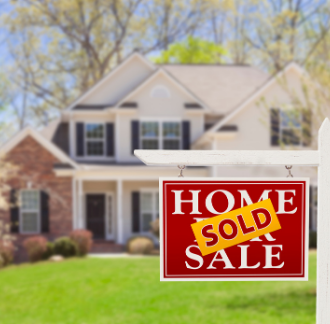 Homeownership may be one of the biggest financial decisions you will ever make, and for that reason you shouldn't just "jump" into it.
At IAACU you will always receive:
Personalized Service
Easy to Contact
Low Fees
All loans are serviced in house
Nick Brooks, Vice President of Lending, has some insight of what to do when looking to purchase a home.
Buying verses Renting – What are the differences?
When buying a home, you may choose a fixed interest rate; allowing your principal and interest payments to stay the same for the term of the loan. Homeownership also has the potential to build equity in your home.
Unlike a fixed interest rate on a mortgage, rent on a property may increase each year. The benefit of renting is that the landlord is responsible for the taxes and maintenance of the property.
Credit – Why is that word so important?
A credit score affects not only what your loan to value requirement is, but also what the interest rate will be and the amount of your monthly payments.
Improving credit- Help boost that three digit number!
Pay all bills on time, keep balances on credit cards low, and don't close unused accounts (the longer the account history the better).
Down payment – What options do I have?
There are lots of available options, and it is best to start saving early. The recommended down-payment amount is 20% of the purchase price which will get you a loan with the best rate and terms. The rate with IAACU can be as low as 5%. We also help you to avoid costly PMI (Private Mortgage Insurance).
Don't forget to ask if you qualify for any grants. At IAACU we offer a Down Payment Plus program.
Choosing a lender – How do I know which one is right for me? Bigger is not always better!
Choosing the right lender may be difficult. Talk to friends and family, get recommendations, and choose one that is known and trusted to do what is best for you. You want to shop for the best service, rates, fees, etc... Our team has more than 75 years of experience to help you with your home purchase.
Applying - What do I need?
Employment records, proof of income, and bank statements are just a few documents that will be needed before going forward. Prove that you have diligently saved, paid bills on time, and can afford your dream home. At IAACU you can complete an application online, in-person or even on your phone!
Closing
At IAACU or at a title company office, contracts will be signed and ownership will be transferred to you. The last step is leaving with your keys to your new home in hand!