About Our Art...
Apr 4, 2022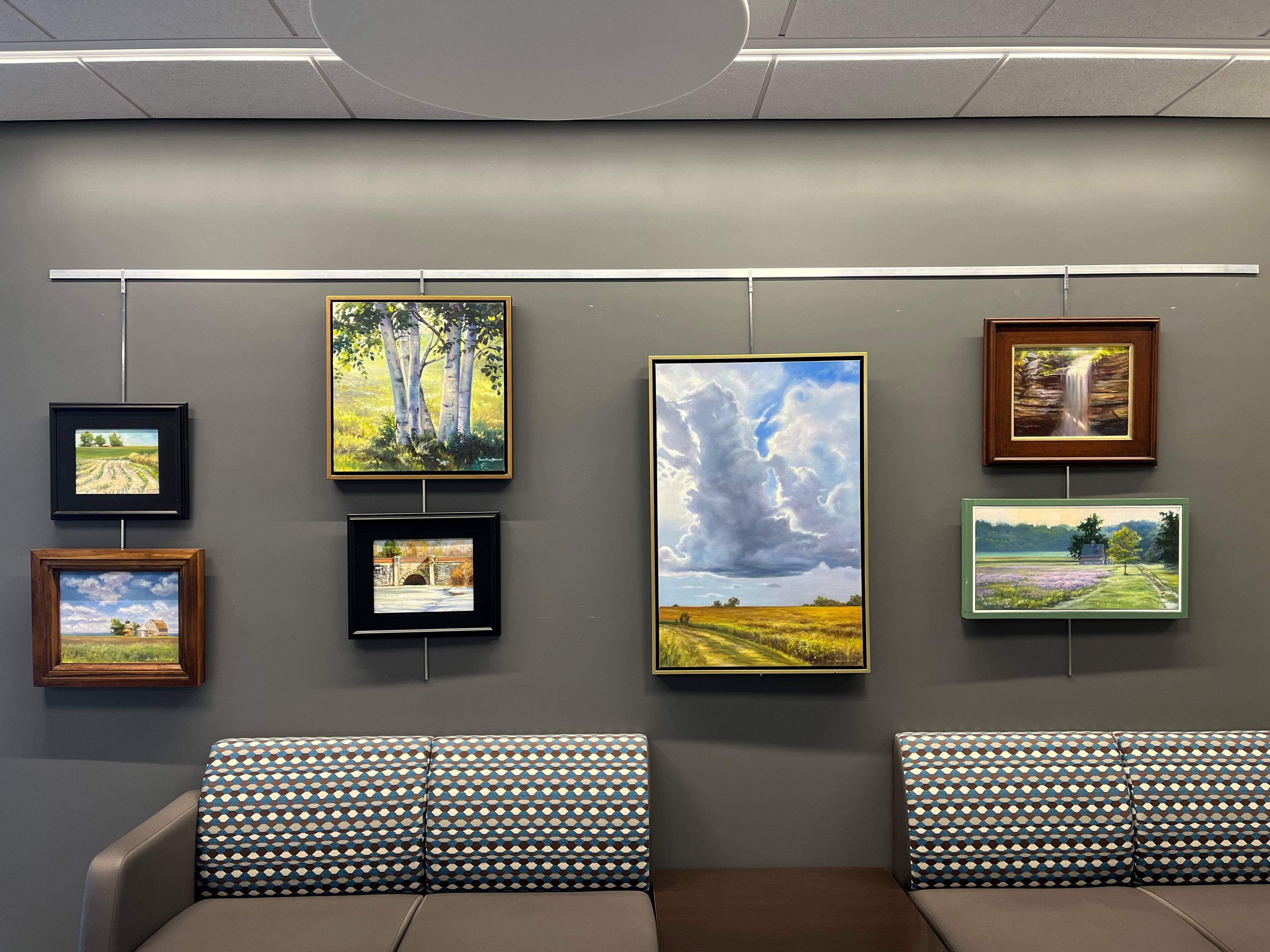 Deana Moore Schoolcraft grew up on a grain and dairy farm in McLean County, IL. Since she was a child, she has been drawing and painting subject matter taken from the Illinois prairie and farmscapes, which is part of her DNA. Deana is a Member of Oil Painters of America.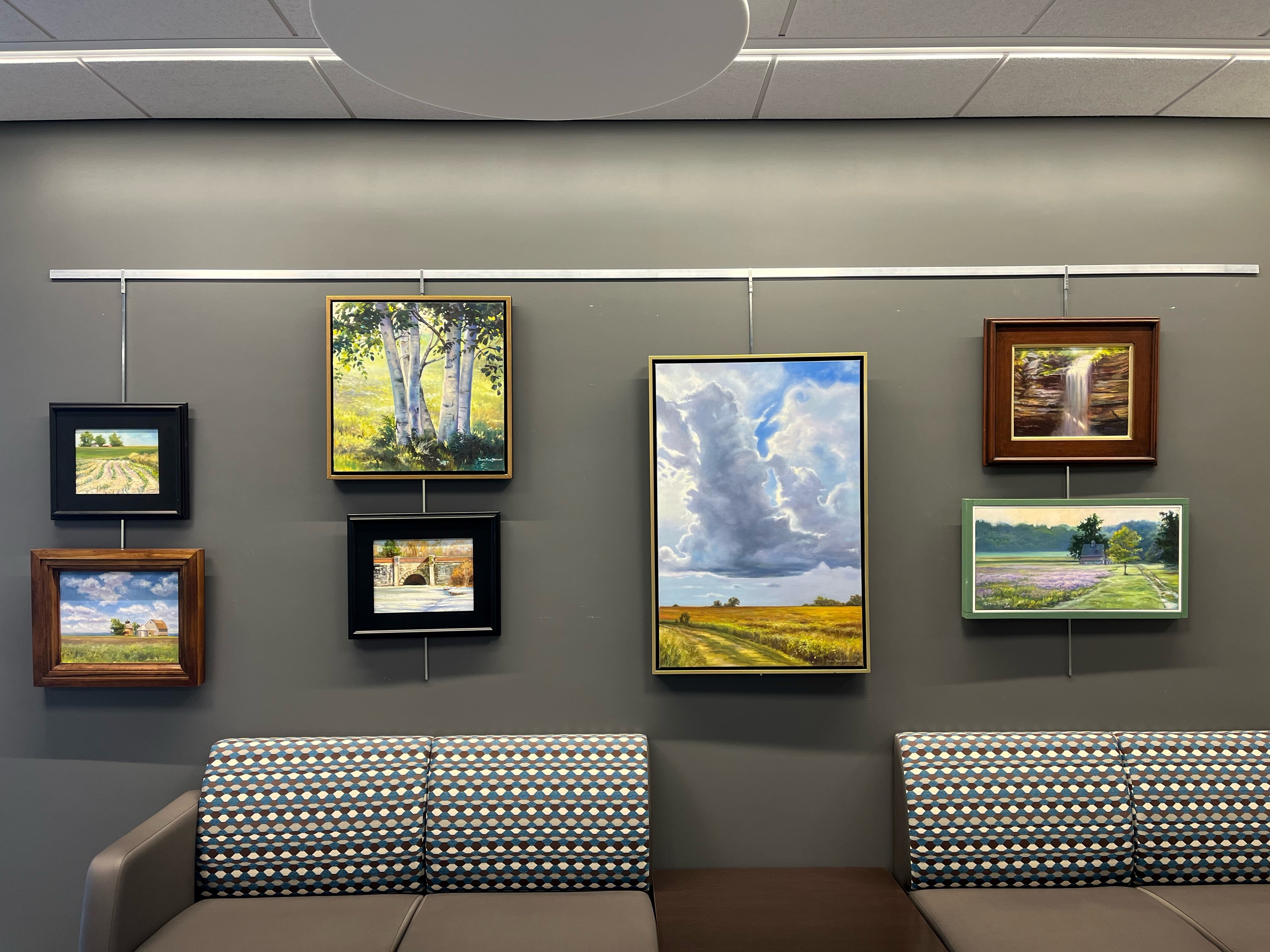 For over 15 years, much of her free time has been spent painting "en plein air", which is a French term meaning "in the open air." Many of the paintings in this collection began with a plein air study; a prize often hard-won, as the artist often struggled with wind, rain, humidity, heat, and mosquitoes. Despite the struggle, she has been witness to nature's most amazing displays and has many stories of encounters with deer, eagles, coyotes, and curious bystanders. With each painting in this growing collection, she is able to recall clearly every detail of that day spent trying to record what she saw directly in front of her.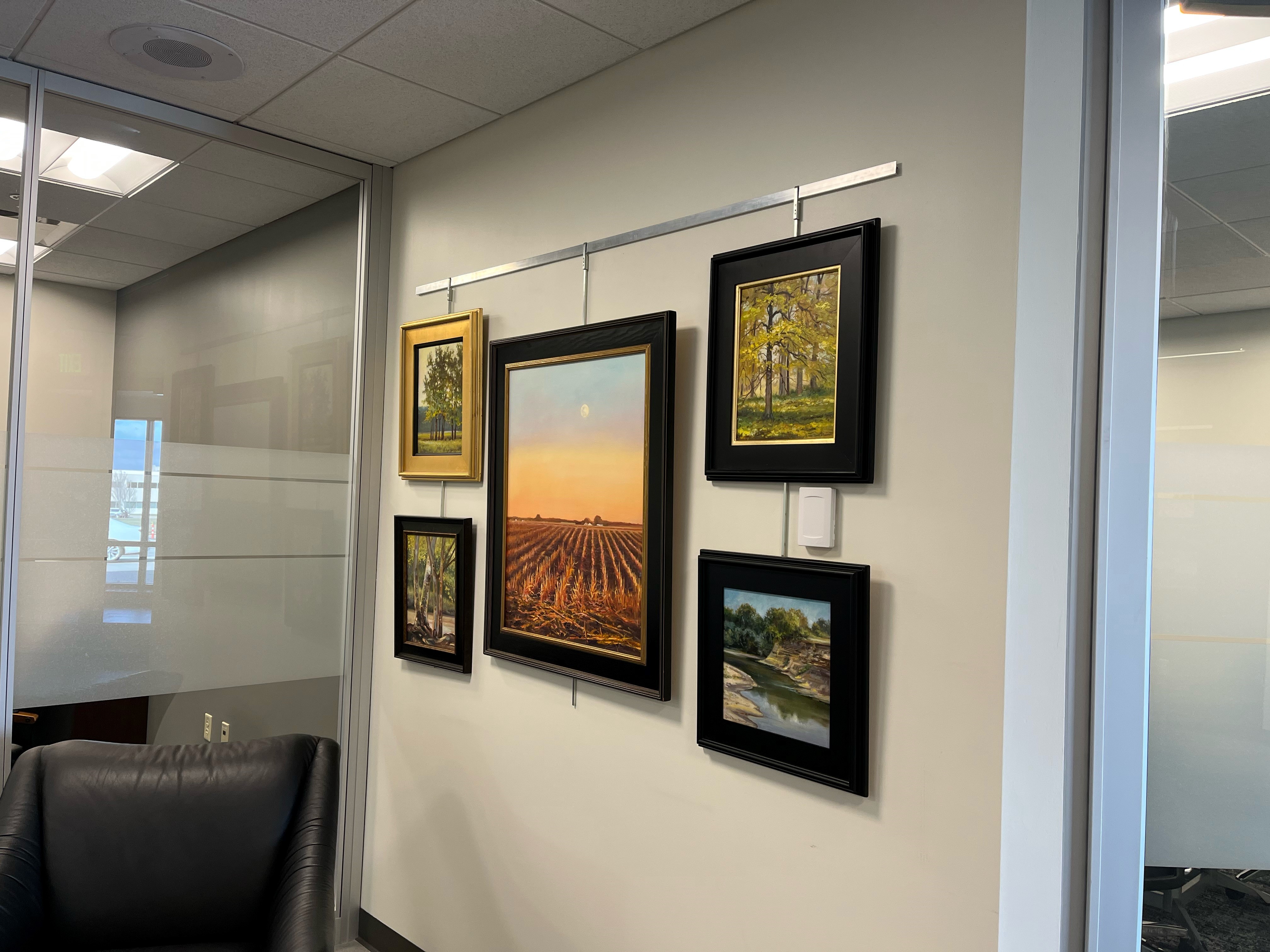 As an artist, Deana works hard to develop paintings that speak both to herself and to others about the beauty that exists here on this familiar spot of earth that she has come to know so well. There may be no mountain vistas here, nor swaying palm trees on exotic beaches. But we do have sky. We do have quiet streams that meander through rolling fields of green and gold. Deana does not merely want to capture these images with her brush; rather, with careful, colorful strokes, she wants the viewer to see, with new eyes, the unique beauty of the Midwest.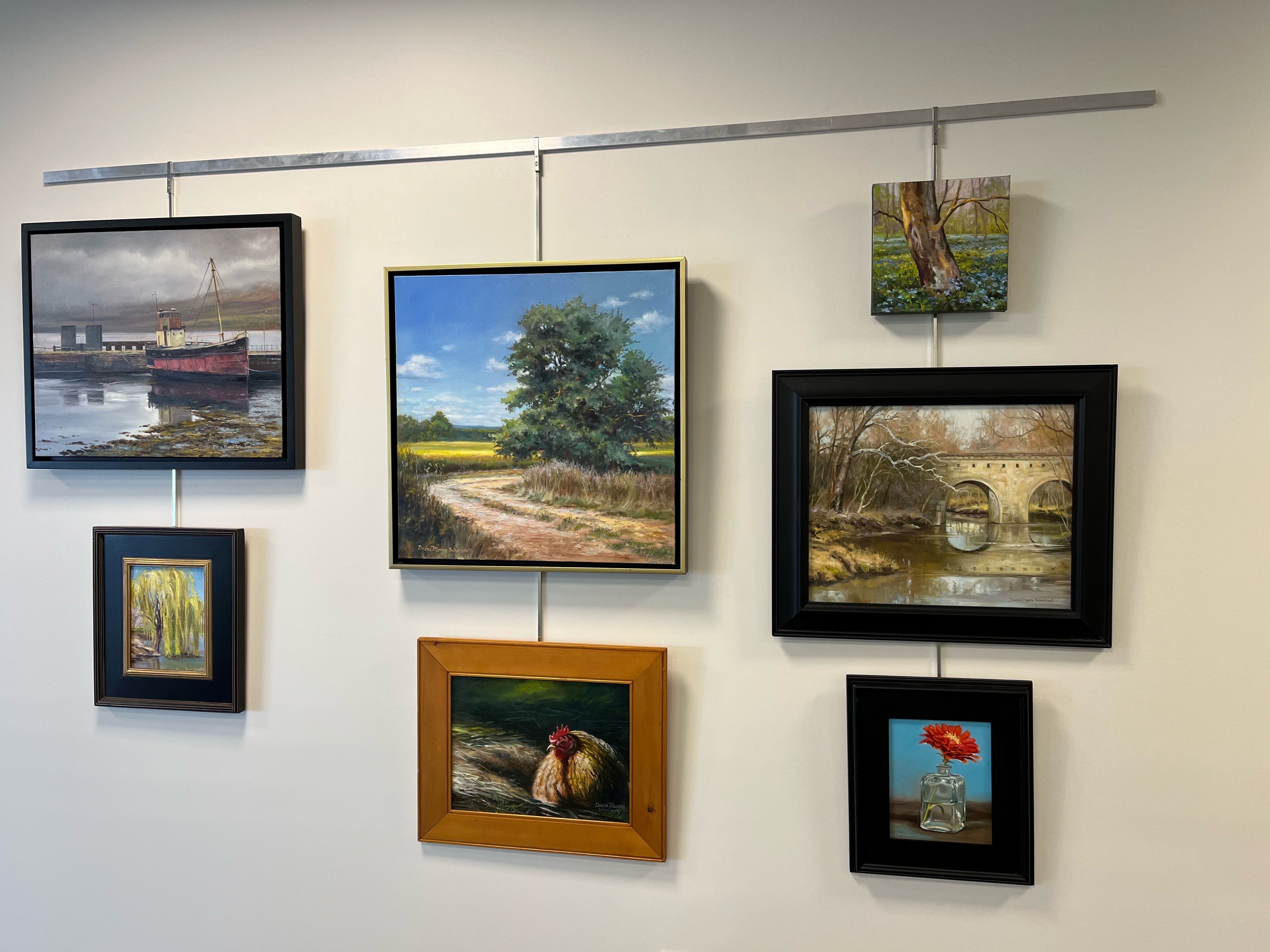 You can explore more of her works at https://www.deanamooreschoolcraft.com/
Deana Moore Schoolcraft work will be displayed at the IAA Credit Union main lobby at 808 IAA Drive, Bloomington, IL through the months of April, May, and June 2022.