Spring Break Fraud
Mar 9, 2023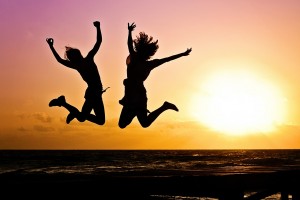 When you're relaxing on a spring break trip, the threat of identity theft or fraud is probably not the first thing on your mind. But when you're in an unfamiliar place, and especially if you're not paying close attention to your surroundings, you may put yourself at risk. Here are some tips on how to avoid fraud while you are away.

How to avoid ID theft when traveling
Before you leave, put a hold on your mail or ask someone to collect it for you so no one can steal it and apply for credit card offers in your name or access confidential information. You should also notify financial services providers of your travel plans. This is easy with the IAACU Cards App. Our app allows you to put a travel notice on your account. This not only ensures that they won't mistakenly put a hold on your account for transactions in unusual places, but it also alerts them to keep a closer eye on your accounts for signs of fraud.
When traveling abroad, one of the safest ways to pay is with a credit card, since consumers typically have zero liability for any fraudulent purchases. A debit card doesn't have as much protection, and if a thief gets hold of it, that person can start draining your account immediately. With the IAACU Cards App, you can monitor your spending and block or even freeze your card if you detect something suspicious.
Using cash is another way to guard your identity and accounts since you don't risk card numbers being stolen. If you do use an ATM to withdraw cash, be very aware of your surroundings and avoid machines that are unbranded or otherwise look suspicious. Skimming account data and recording personal identification numbers with phony card readers is a prime method of hacking into victims' finances.
Also, avoid carrying a Social Security card when traveling, and always lock your passport, credit cards, and any other sensitive documents in a hotel safe when not needed. Additionally, be wary of using public computers or Wi-Fi networks; unsecured connections may allow hackers to record your keystrokes as you type passwords for sensitive things like email, work, or financial services.
By taking these steps to guard your information, you can focus on enjoying spring break rather than becoming a victim of cybercrooks.