Gift Card Scams
Jul 28, 2023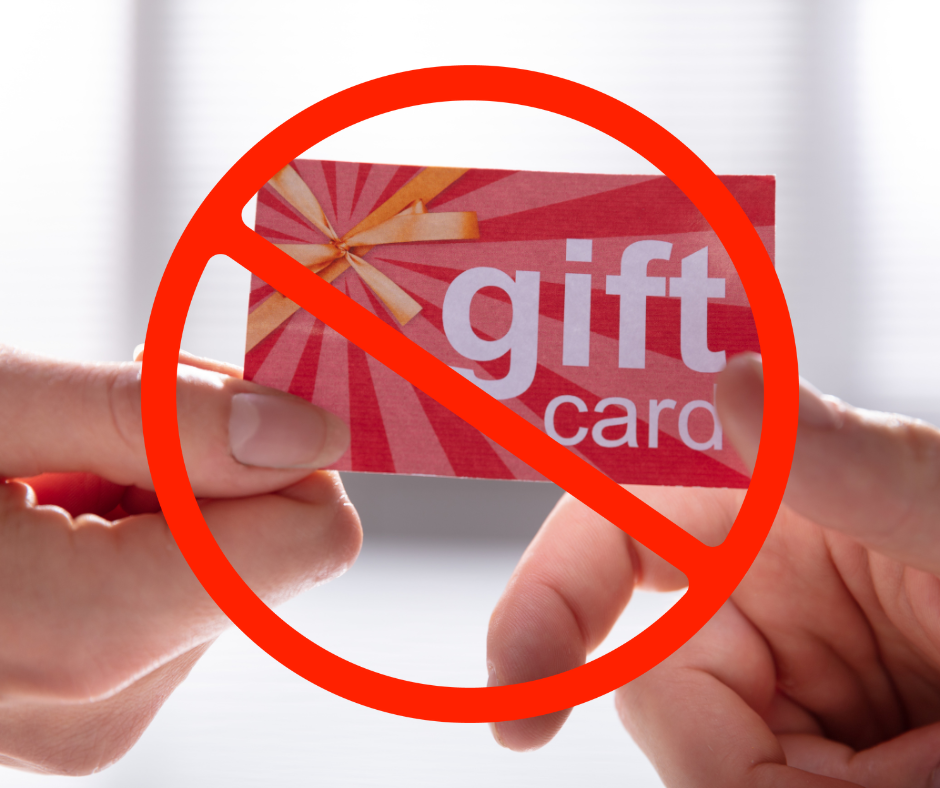 Difficult-to-trace funds make cards an easy choice for scammers
You may think of a gift card as the perfect birthday or graduation present for a relative who'd like to buy music, video games, or almost anything. But, did you know that gift cards have also become a popular payment mechanism among scam artists? Whether masquerading as IRS agents, tech-support personnel, or even the attorney for a grandchild who's supposedly in jail, criminals pressure their targets to buy gift cards for Green Dot, Google Play, Best Buy, and other popular retailers — and then order them to provide the code numbers, or PINs, on the back of the cards so they can be redeemed.
As Fraud of gift-card use in scams grows, so do the efforts to head off those scams. Employee training is one measure that companies are taking. Last year three major retailers — Best Buy, Target, and Walmart — announced they were voluntarily implementing two measures to reduce gift-card fraud. One was to lower the maximum amount of money that people could load onto gift cards in one transaction. The other was to put new restrictions on using their gift cards to buy other cards — a practice that scammers use to hide their tracks. At IAACU, one "Red Flag" that our employees watch for are members who purchase large numbers of gift cards.
So remember, if you receive a call from a company asking you to give them confidential information or to buy a gift card, to avoid being scammed, you should be leery. If in doubt, hang up and call them back after looking up the number yourself. NEVER give your bank account information to ANYONE!
*IAA Credit Union will never ask for your passwords or multiple-factor authorization codes at any time
ORIGINAL POST BY AARP ADAPTED BY IAACU