About Our Art...
Oct 19, 2023

Healing Through Art Journey
Vandana embarked on her journey to America with only $250 and a passion for painting that had taken a backseat amidst life's chaos. Now, art has evolved into a healing force, mending the wounds of a domestic violence survivor. "I draw inspiration from nature, striving to convey my emotions and fleeting moments through my lens," she shares. Remarkably, Vandana stands as one of the 350 women landscape photographers globally. Vandana's artistic identity encompasses both landscape/nature photography and abstract fluid art.
While Vandana dabbled in photography since 2006, it wasn't until 2010 that she delved seriously into landscapes and nature photography. Nature serves as her sanctuary, absorbing its healing powers to infuse into her captures. The emotions and painterly effects embedded in her photography tell a story unique to her experiences. In her paintings, Vandana transforms the shadows of her past into bold, vivid colors, embodying the fluidity of life. Each piece invites the viewer to interpret and feel, creating a powerful connection between the artist and the audience.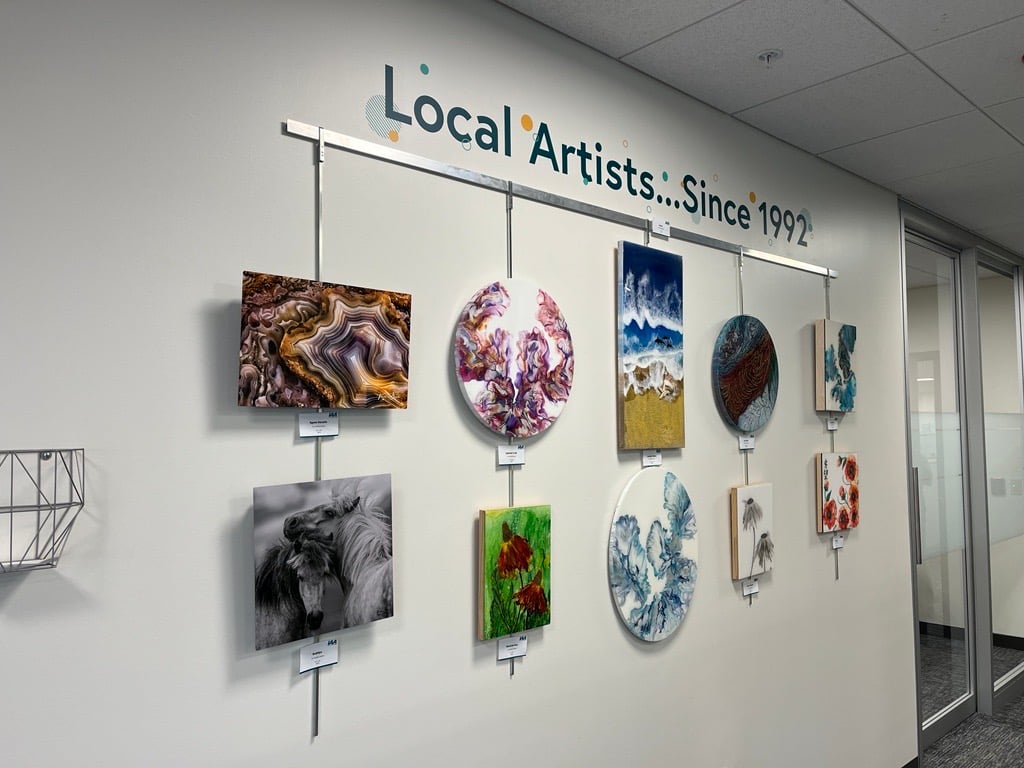 Amid the challenges brought about by the COVID era, Vandana found comfort in painting, particularly in the realm of fluid abstract acrylics. Though she occasionally wields brushes, the majority of her work is an exploration of vibrant hues born from her pain and dark days. It's often said that pain is a powerful catalyst for artistic creation—a sentiment profoundly echoed in Vandana's artistic journey.
Thank you for supporting me! If you would like to purchase please contact Vandana Bajiar at
[email protected]
Vandana Bajikar's Art will be displayed at the IAA Credit Union main lobby at 808 IAA Drive, Bloomington, IL during the months of October, November, and December 2023.